WE GET RESULTS
Successful Verdicts & Settlements That Our Firm Has Achieved
$13.9 Million
Trucking
Wreck
$10.4 Million
Assault & Bar
Negligence
$3.5 Million
DHS Child Abuse &
Negligence
$3 Million
Industrial/Construction
Negligence
$1.5 Million
Motorcycle
Crash
$1.4 Million
Car
Accident
$1.3 Million
Drunk Driving
Pedestrian Accident
$1.3 Million
Bicycle
Accident
$1.2 Million
Industrial & Workplace
Negligence
$1 Million
Hospital
Negligence
$13.9 Million
Trucking
Wreck
$10.4 Million
Assault & Bar
Negligence
$3.5 Million
DHS Child Abuse &
Negligence
$3 Million
Industrial/Construction
Negligence
$1.5 Million
Motorcycle
Crash
$1.4 Million
Car
Accident
$1.3 Million
Drunk Driving
Pedestrian Accident
$1.3 Million
Bicycle
Accident
$1.2 Million
Industrial & Workplace
Negligence
$1 Million
Hospital
Negligence
Portland Personal Injury Lawyer

Marc A. Johnston is a highly rated, successful and approachable Portland personal injury attorney. Marc's job is standing up and seeking justice and compensation for individuals and families who have been seriously hurt or killed by negligence or recklessness. Marc is a lawyer for the people, representing individuals and their families against dangerous drivers, reckless corporations, negligent physicians, and other individuals and institutions who maim, injure and kill Oregonians. Over the course of his career, Marc has handled thousands of injury and death cases in Portland, and throughout the State of Oregon, with diligence, success and great compassion for his clients—who always come first to him and his law firm — the Johnston Law Firm. The Johnston Law Firm treats its clients like family, and pays special attention to your case so you can focus on yourself, your recovery, and your loved ones during difficult times. Consultations are always free, and the Johnston Law Firm only accepts payment after justice and compensation has been received from the insurance company or the negligent party.
Play Video
JOHNSTON
Meet Johnston Law Firm:


A Portland Injury Firm
You Can Trust

Johnston Law Firm, P.C. is a respected Northwest litigation law firm based in Portland, Oregon. With years of experience and the accolades and reputation that speak to his success, Marc Johnston is a lawyer you can trust. When you choose our law firm to assist you in your personal injury case, our services go well beyond the typical 9-5; we do more than just the "basics" to improve your case's chances of success. We treat you like family and, when you choose the Johnston Law Firm, we aim to become your law firm for life.

We'll be available to answer your questions when you need us, including on weekends and after hours. We can also answer other questions that you have related to the accident and your future, like how to deal with hospital bills and how to let your employer know that you won't be able to come into work as you heal. We'll also advise you on how to engage with an insurance adjuster and how to prepare for court if your case goes to litigation.
TESTIMONIALS
Client

Stories
Personal Injury
What is

Personal Injury Law?
Also known as tort law, personal injury law covers many different types of negligence claims. Negligence is the legal term for carelessness. Under tort law, when a motorist is careless, or a store owner acts negligently, they can be held liable for paying financial compensation, known as damages, to accident victims. There are many different types of accidents caused by negligence under tort law but some of the most common are defective products, premises liability, car accidents, pedestrian accidents, bicycle accidents, and medical malpractice.
Due to the fact that most personal injury cases rest on the theory of negligence, victims must prove who the liable, or at-fault, party is. This is not always as straightforward as it seems. Our experienced personal injury attorney can determine who is liable for paying compensation, and for obtaining the full compensation you are due.
Elements of Proof in Personal Injury Cases
Simply claiming that you were injured in an accident and that someone else was to blame is not enough when filing a personal injury claim. You must also prove the facts of your case. In negligence cases, there are four specific elements of your case you must establish. These are as follows:
Duty of care: Everyone owes other people a duty of care, which means acting in a safe and reasonable manner to ensure that no one becomes hurt. The duty a liable party had to another person depends on the specific facts of a case. For example, drivers have a general duty of care to operate their vehicle in a safe manner so they do not cause an accident that results in serious injuries. However, doctors, surgeons, and other healthcare professionals have a much higher duty of care to their patients.
Breach: When someone acts negligently, or carelessly, they breach their duty of care. Proving the negligent act that caused the accident is often one of the most challenging aspects of any personal injury claim. Speaking to a lawyer who can prove the negligent act is often necessary for accident victims to obtain the full and fair settlement they deserve.
Causation: When proving causation, you must show that the negligent act caused your accident. For example, while running a stop sign is against the law that can result in criminal penalties, a civil lawsuit is not practical if no one was hurt. On the other hand, if you can show that another driver ran a stop sign, crashing into you and causing serious injuries, you have a much better chance of a successful outcome.
Damages: The purpose of any personal injury claim is to restore you as wholly as possible to the person you were before the accident. For this reason, you must fully prove your damages, or your losses. This is the only way to obtain fair compensation for those losses. If you did not suffer any physical, mental, or financial injuries during an accident, you likely do not have a claim.
Although the four elements of proof in a personal injury claim seem straightforward, they are very difficult to prove. Portland personal injury attorneys will have the experience and legal knowledge to prove each element so you obtain the full and fair damages you are entitled to whether you have been in motor vehicle accidents or have suffered any other serious personal injury. Call our personal injury lawyers today for that free initial consultation!
Damages

Available in Personal Injury Claims

If you can successfully prove that you were injured due to another person's negligence, there are many different types of damages you can claim. The most common types of damages available in personal injury cases are as follows:
Past medical expenses, such as those for hospitalizations, surgeries, and emergency room visits
Future medical bills, including those for pain management and ongoing physical therapy
Wages, bonuses, and benefits lost if you could not return to work
Diminished earning capacity if you cannot return to the same line of work and earn a similar wage in the future
Pain and suffering
Reduced quality of life
Loss of support and companionship
Any other out-of-pocket expense or physical, mental, or financial loss you sustained
In rare cases, the courts may also award punitive damages in a personal injury claim. This compensation is not meant to make you whole or compensate you for your losses. Instead, they are meant to punish the at-fault party and deter them from acting with such negligence in the future. Punitive damages are not always awarded. In order to obtain punitive damages, you must show the liable party acted with gross negligence or a wanton disregard for other people's safety.
Injury Claims
Time Limit

on Personal Injury Claims
You may have the right to claim full damages for your losses but if you wait too long to file, you will lose that right. The statute of limitations in Oregon personal injury cases is two years from the date of the accident. If you do not file your claim within this time, the insurance company and the court will throw out your case and you will not receive any compensation in the future.
There are some exceptions to the statute of limitations, but they are limited. Some, such as the discovery rule, may extend the time limit. Others, though, such as claims filed against a government entity, may shorten it. A Portland injury lawyer can review the facts of your case and file your claim on time. It is critical, however, that you contact a lawyer as soon as possible after any accident.
Proudly Serving Portland, Salem, Eugene,
and Surrounding Communities
Why Work with a Portland Injury Lawyer?
Many people who are injured due to another person's negligence do not think they need the help of a Portland injury lawyer. For example, after a minor car accident, an injured individual may not think they need legal advice. However, anyone who is hurt due to another person's carelessness should always schedule a free consultation with an attorney who can provide legal advice. There are many benefits that come with having legal representation and they include:
Protect your rights: Without the help of a personal injury lawyer, you may inadvertently do or say something that impacts your rights. An attorney can communicate with anyone involved in your case on your behalf and advise on the important steps to take after any accident.
Overcome complex issues: There are many complex issues that can arise in a personal injury claim. Determining who is at fault is not always easy, and the other side may make unfair and untrue claims that you held some responsibility for the accident. A lawyer will know how to overcome these complex issues, and any others that may arise in your case.
An understanding of the law: Many people are unaware of the personal injury laws that govern accident cases. For example, many people do not know that there is a time limit on these claims while others do not fully understand the premises liability laws that govern slip and falls, assault due to negligent security, and other accidents that occur on other people's property. An injury lawyer will know about all of the most important laws and advise on how they apply to your case.
Network of investigators and experts: The more complex the facts of an accident are, the more the incident will need to be investigated. Expert testimony may also be necessary. Most accident victims do not have a network of investigators and experts, but a lawyer will have already developed relationships with professionals they can reach out to.
Trial representation, if necessary: Although the vast majority of personal injury cases settle outside of court, that is not always the case. In rare instances, going to trial is the only way to obtain the maximum damages necessary. A Portland personal injury lawyer will have the knowledge and skill to represent you and give you the best chance of a favorable outcome.
Legal fees are a concern that keep many people from working with an injury attorney. Fortunately, most personal injury lawyers offer free consultations and work on a contingency basis, so they do not get paid unless you win your case.
What

to Do After Any Accident

Accidents happen in a second and victims do not expect them to occur. In the moments afterward, it is natural to feel frustrated, angry, and confused about what to do next. The steps you take now though, are of critical importance to your personal injury claim and can either help or hurt it. Depending on the type of accident you were in, the steps to take include:
Call the police if your injuries were caused by a traffic accident.
Fill out an incident report if you were hurt on the property of a business and ask for a copy at the time you fill it out.
Exchange your name, contact, and insurance information with anyone else involved.
Take photographs of the surrounding area, damage to any property, your injuries, and any other relevant information.
Locate eyewitnesses and exchange your name and contact with them.
Seek medical attention as soon as possible after the accident and tell any physician who treats you how you sustained your injuries.
Contact a Portland personal injury lawyer who can advise you of your legal rights and help you obtain the full compensation you deserve.
Personal
Injury
FAQ's
What is a
personal injury?
A Personal injury is a physical injury that is caused by someone else's negligence. These types of injuries usually are able to be taken to court to gain compensation from the responsible parties.
What is my
personal injury

case worth?
There is no one-size-fits-all answer to this question, as the value of a personal injury case can vary significantly from case to case. In cases involving relatively minor injuries, the case may be worth a few thousand dollars to cover your medical bills and any income lost during your recovery. However, when a catastrophic injury occurs, recovery can rise into the millions of dollars and can include compensation for lifelong medical care, permanent disability, pain and suffering, emotional trauma, loss of earning capacity, and more.
In cases of serious injury, medical and economic experts are often involved to testify to the value of your intangible losses. An experienced lawyer will have resources to complete these complex calculations to ensure you seek the full amount of recovery that you deserve for your injuries and related losses.
How do I know if someone's
negligence caused

my injury?
In order to be successful in a personal injury claim in Portland, you must prove that another person or party was negligent and should be held liable for your losses. Negligence occurs when a party fails to act with the degree of care legally required in a particular situation. Negligent parties can be other people, companies, or government entities and can include careless drivers, property owners, product manufacturers, employers, medical professionals, and more.
Negligence can be a complex legal concept and the best way to determine whether negligence played a role in your accident is to have an experienced personal injury attorney evaluate your situation. An attorney will have the resources to investigate the circumstances of your accident and identify whether someone else was negligent.
What should I do if I am
offered a settlement

for my personal injury claim?

Being offered a settlement is exciting, and something that you may have been desperately waiting for. But while you may need the money and therefore be tempted to accept the settlement offer, it's always smart to thoroughly review it first, preferably with an attorney. If your settlement offer is too low and you're not being fully compensated, you have the right to reject the settlement offer and enter into negotiations until you and the insurance adjuster reach an amount you can both agree on. If you can't reach a settlement, you also have the right to file a lawsuit and litigate your case in court.
How long do I have to
file a personal injury

claim?
Every state has different laws regarding the time limits for filing different types of legal claims. Under Oregon law, the following statutes of limitations apply:

Personal injury – Two years from the date of the injury;
Medical malpractice – Two years from the date of either the injury or when the injury was discovered;
Wrongful death – Three years from the date of the injury that caused the death (not the date of the death itself).

While there are some rare exceptions to time limits for lawsuits, generally speaking, you will lose your chance to recover if you do not file a claim within this period of time. Lawsuits also take time to prepare, so you should never delay in discussing a possible case with an attorney who understands time limits for personal injury cases in Oregon.
Practice

Areas

Attorney Marc A. Johnston has a great deal of experience across a wide array of practice areas. We here at Johnston
Law Firm, P.C., a personal injury law firm, provide legal advice and representation to residents in communities throughout Oregon
and Washington with many concerns.
Serve
Dedicated

to Serving You
We are a different kind of law firm — one that is dedicated to serving you. We are committed to providing each of our clients with the personal care and attention they deserve in all of our practice areas and more. Some cases are best settled, and some are best taken to a jury. We have dedicated our careers to being prepared for both. We welcome the opportunity to take our clients' cases to a jury when the need arises. The fact that we are willing to take every case to a jury if necessary increases our credibility and the value of your case.
Attorney Marc Johnston is devoted to providing each client with the best possible legal experience and results. We do not cut corners or make sacrifices in our service to you. Our philosophy of service begins with your best interests, ensuring you and your family are protected, and that our counsel and representation can help guide your future to a brighter path. If you or a loved one has been injured or died due to wrongful death, contact our Portland personal injury lawyers today to schedule your free consultation!
Awards that Matter
At the Johnston Law Firm, we are proud of our awards and the groups we are affiliated with because we know that our results and reputation matter to our clients.
Our cutting
Edge Approach
Our firm is passionate about continued legal education, membership and legal institutes. But, even more importantly, we are committed to taking a cutting edge approach to personal injury law. One of the ways we do this is through focus groups and mock trials. Focus groups are incredible, and when done right, they provide incomparable insight into our legal strategies that only a jury would be able to provide. Some of the benefits of focus groups include:
Providing a practice field
Guiding discovery
Revealing strengths and weaknesses
Helping to fine tune strategy
When everything is on the line, the details matter and we've been able to see exceptional results for our clients by testing our approach using focus groups. This approach helps us choose the right words and visuals to effectively communicate the level of pain and suffering you have been through. Should your case go to trial, nothing will make your lawyer trial ready like a well executed focus group or mock trial.
Our Pledge

To You
Work on your case with the same diligence and drive as we would bring to a case for a member of our own family, Listening intently and providing compassionate legal support.
Create a personalized case strategy.
Choose the right experts to bring in.
Conduct a thorough investigation of your case.
Ensure that your damages are properly calculated so we can get you the maximum possible compensation.
Go above and beyond to make sure you feel heard, understood and that your needs are met beyond the case.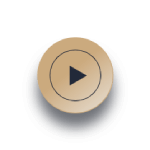 MEET
THE JOHNSTON LAW FIRM
About Our

Founding Attorney
Marc A. Johnston represents clients who have suffered personal injury at no fault of their own. For more than a decade, attorney Johnston has represented injured victims with passion and skill who have been involved in auto accidents, bicycle accidents, pedestrian accidents and crosswalk injuries and other serious accidents in Portland and the surrounding areas.
Contact Us for a
FREE

Consultation

If you have been seriously injured at no fault of your own, please contact us using the form.

FOR IMMEDIATE LEGAL ASSISTANCE

CALL 503-546-3167 NOW

WE ARE AVAILABLE 24/7