Marc Johnston is the owner and Managing Attorney of Johnston Law Firm, P.C.. He is admitted to practice in the State of Oregon, and specializes in handling personal injury, insurance and civil litigation cases.
Mr. Johnston's career has been dedicated to representing the injured and individuals who have been treated unfairly by an insurance company. His focus on trial law creates the backbone of the Johnston Law Firm — a firm that is ready to go the distance in seeking justice for its clients.
Mr. Johnston has been voted one of Oregon's Top 50 Super Lawyers. The Super Lawyer selection process includes independent research and seeks to award outstanding lawyers who have attained a high-degree of professional achievement and peer recognition. Learn more about Marc Johnston by visiting his Super Lawyers profile. Marc also has the highest possible rating for Portland personal injury attorneys per Avvo. Lawyer Marc Johnston | Top Attorney Personal Injury. These distinctions and others make Marc Johnston the clear choice for personal injury representation in Oregon.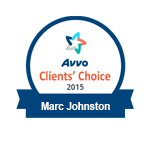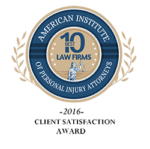 Before the creation of the Johnston Law Firm, Marc Johnston gained experience in several Portland, Oregon, law firms.  He handled a large docket of personal injury, product liability and litigation-based cases. He also represented insurance, business and construction clients against multimillion-dollar lawsuits, including representing a Fortune 1000 company.
Community Involvement
From 2006 to 2009, Marc was the founder and head coach of the Reed College Mock Trial Program, where he taught and shared litigation skills with college students. After starting the program, Mr. Johnston led the team to a national competition, where it received an honorable mention in only the second year of the program's existence.
Marc is a board member of the Oregon New Lawyer Division, where he represents more than one-third of the attorneys in the state. Johnston Law Firm, P.C. is also proud of its work on the board of the Loan Repayment Assistance Program (LRAP), which assists lower income attorneys to continue their work in public service sectors. Attorney Johnston also works on the Oregon State Bar Mentor Task Force, which is preparing to implement an extensive and broad-ranging attorney mentor program in Oregon. Additionally, he chairs the Sports Committee for the Portland Chapter of the Gonzaga Alumni Program in Portland. These and many other affiliations keep our firm active in the community, helping others pursue opportunities and remain engaged.
Mr. Johnston's other professional and community involvement includes:
Head Coach, Reed College Mock Trial Program (Volunteer) 2006-2009
Chair, Member Services Committee, Oregon New Lawyers Division 2006-2009
Board Member, Oregon New Lawyers Division 2009-present
Member, Tort Trial and Insurance Practice Section and Litigation Section of ABA 2003-present
Member, Oregon Trial Lawyers Association 2009-present
Sports Director of Portland Chapter, Gonzaga Alumni Committee 2006-present
Oregon LRAP Representative (Law School Loan Repayment Assistance Program) 2010-present
Member, Oregon State Bar Mentoring Taskforce
Education
Mr. Johnston graduated cum laude from the Gonzaga University School of Law, where he participated in the following activities and received the following honors:
Executive Editor – Gonzaga Journal of International Law.
National Legal Writing Competition Winner (unanimous selection) – Tort Trial and Insurance Practice Section of ABA.
National Moot Court Team Member 2003-05 (Trained by current WA Supreme Court Justice).
Presented Moot Court Oral Arguments in front of Washington Supreme Court (twice), Montana and Washington Federal District Courts, and Washington State Court of Appeals (twice).
National Student Director of the ABA's National Appellate Advocacy Competition (NAAC).
Gonzaga Moot Court Honor Council 2003-05.
Published Works
Case Note, Bailey v. Lewis Farms: Cause of Action Against Prior Owner of Automobile for Failure to Maintain Marc Johnston (October 2007).

, Marc Johnston, October , 2007

The Supreme Court's New Take on Punitive Damages in State Farm v. Cambell: Criticism and Strategies for Plaintiffs' Lawyers Navigating the New Rules, Marc A. Johnston

, 39 TORT TRIAL AND INSURANCE PRACTICE L.J., 1093 (2004) (winner of Tort Trial Insurance Practice Section national writing competition).

The Illusion of Insurance, Client Briefing and Newsletter, Parsons Farnell & Grein, (Summer 2006).
Representative Cases
Sierra Pacific Investment Corp. v. Unigard. Represented insurer in complex, multi-party environmental contamination litigation, negotiating multiple settlement agreements on behalf of insurer.
Panco v. Air Control, Inc. Represented contractor seeking insurance coverage for construction defect claims, and defended the underlying construction defect claims filed against contractor.
Mani v. Yarpezeshkan and Laffer. Represented multiple physicians in multi-million dollar business fraud case which settled immediately before the reading of the jury verdict.
VanDehey v. Allstate. Represent insured client in appeal to the Ninth Circuit regarding an insurance coverage dispute over the interpretation of the insurance policy.
Professional Associations and Memberships
Oregon LRAP (Law School Loan Repayment Assistance Program), Representative, 2010 – Present
Oregon State Bar Mentoring Taskforce, 2010 – Present
Oregon New Lawyers Division, Board Member, 2009 – Present
Oregon Trial Lawyers Association, Member, 2009 – Present
Gonzaga Alumni Committee, Sports Director of Portland Chapter, 2006 – Present
Chair, Member Services Committee, Oregon New Lawyers Division
American Bar Association, Tort Trial and Insurance Practice Section and Business Law Section
Reed College Mock Trial Program, Head Coach
Marc is an avid fisherman and rafting enthusiast; he enjoys exploring every inch of Oregon in pursuit of both. Marc grew up playing on championship basketball and baseball teams, and is a college basketball fan.

Latest posts by Marc Johnston
(see all)