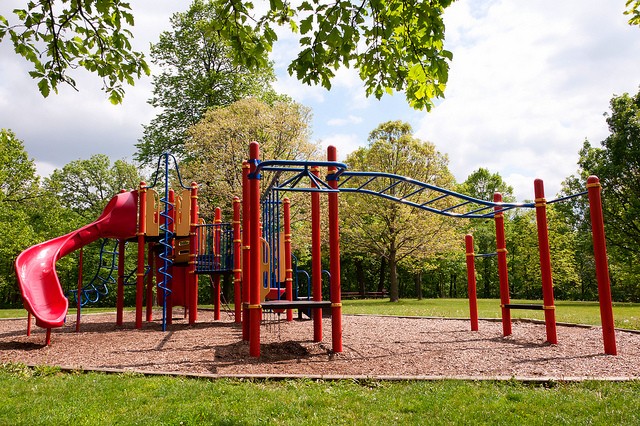 Children love the fun and adventure of visiting local parks and playgrounds, while parents appreciate the opportunity to allow their children to run free and play in an environment suited just for them. While it is only natural to trust that your playground is structured and maintained in a way that ensures their safety, this is not necessarily the case. Despite being designed specifically for children, many playgrounds contain hazards that could lead to an increase in accidents and injuries. Before your next trip to the neighborhood park or your favorite city play area, carefully review the following information to ensure your child's safety, as well as for guidance on what to do if an accident should occur.
Types and Causes of Playground Injuries
The Centers for Disease Control and Prevention (CDC) reports that as many as 200,000 children under the age of 14 suffer serious injuries each year as the result of playing on playground equipment, including slides, and roughly 75 percent of these injuries occur in public parks, including playgrounds at schools or daycares. While many of us accept injuries such as scraped knees and bruises as being a part of childhood, the CDC reports that close to half of all playground injuries are severe, potentially disabling, and in some circumstances, life threatening. These injuries include the following:
Severe bone fractures and amputations;

Dislocated joints and internal injuries;

Back, neck, and spinal cord injuries;

Head injuries, including concussion and traumatic brain injury.
According to the CDC, strangulations and falls are among the most common causes of playground injuries. Strangulations can occur as the result of ropes and metal link chains used on swings and obstacles courses, while falls commonly occur as the result of climbing activities on childhood favorites such as jungle gyms and monkey bars.  
How To Protect Your Child
While it is only natural for parents to assume that structures and activities designed for children would be built with safety in mind, this is not always the case. According to the Consumer Public Safety Commission (CPSC), parents need to be vigilant both at public and private playgrounds to ensure play spaces do not contain hazards that could harm your child. Make sure to consider the following before letting your child play on a playground:
Make sure playground surfaces have at least 12 inches of cushioning to protect your child from falls;

Check that rubber mats or padding are made from safe, non-toxic materials;

Inspect equipment to ensure there are no harsh or jagged edges;

Check that connective hardware, such as bolts and S shaped hooks, are not exposed.
Even a seemingly minor injury can have serious, long term ramifications for your child's health. In the event your child is injured in a playground accident, notify the owner or manager of the park or facility immediately and seek medical care for your child as soon as possible. Playground owners and equipment manufacturers can be held liable for any injuries that occur, so be sure and make note of exactly when the injury occurred, as well as the type of equipment that was involved.
Reach Out to Us for Help with a Playground Injury
If your child suffers a playground accident or injury, contact our experienced Portland personal injury attorneys right away. At the Johnston Law Firm, we understand the serious ramifications that can result from these injuries, and will fight to ensure that negligent parties are held accountable. Call or contact our Portland office online today for a free review of your case with a skilled lawyer.