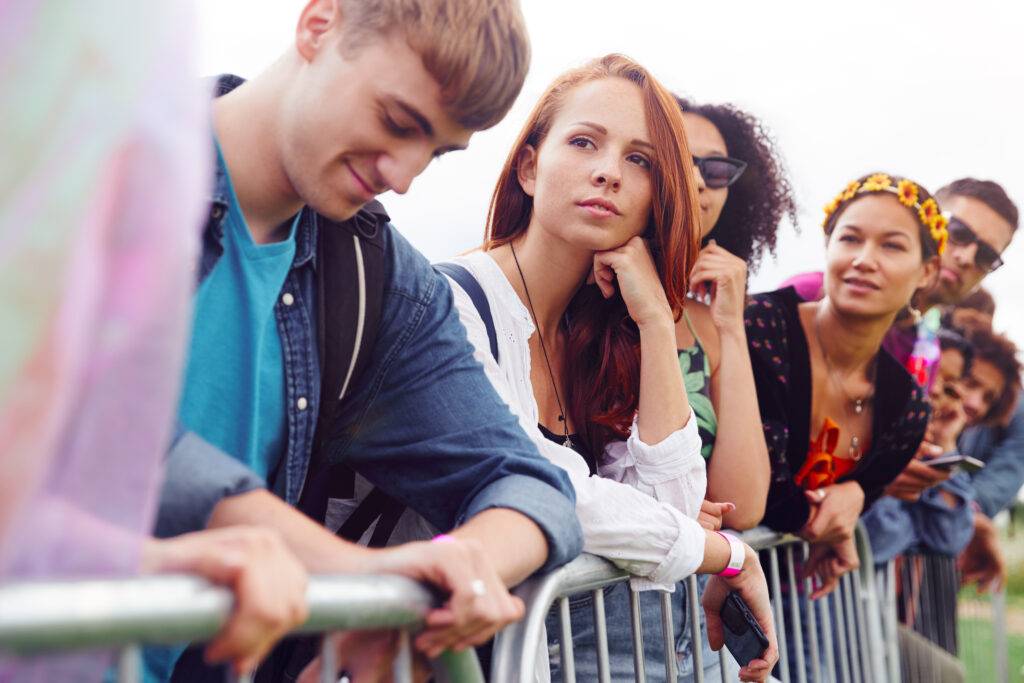 Summer festival season is in full swing in Portland. Each month, there seems to be a slew of new events on the calendar, all of which are sure to draw plenty of crowds. While attending local art, music, food, or other events can be a lot of fun, it is important to be aware of the potential for personal injuries. Our Portland personal injury lawyer explains how they often happen, ways to protect yourself, and what to do if you or someone you love is hurt.
Portland Festival Season In Full Swing
Portland residents are able to enjoy a wide variety of different types of social activities year-round, but local festivals really get into full swing and serve as a highlight of the summer season. Among those listed on the Travel Portland event calendar for the coming weeks and months include: 
The Portland Craft Beer Festival, June 30th through July 2nd at the Fields Neighborhood Park;
The Waterfront Blues Festival, July 1st through July 4th at Waterfront Park;
The Cathedral Park Jazz Festival, July 14th through July 16th near St. Johns Bridge;
The Portland Pride Festival, July 15th and 16th at Tom McCall Waterfront Park;
JAW: A Playwright's Festival, July 28th through 30th at Portland Center Stage at The Armory.
These are just a small selection of the many festivals taking place throughout the city in July, with more to come in August. Most are either free or low-cost, so are sure to draw large crowds. Unfortunately, this can increase the risk of personal injuries.
Common Festival-Related Personal Injuries
According to a Cambridge University Press report, the large crowds and the overall setting surrounding summer festivals can pose serious risks to attendees. Dozens of people are killed each year due to festival-related accidents, while thousands of others suffer potentially severe personal injuries. Common ways in which they happen include: 
Physical assaults and altercations with other guests;
Overcrowding and random acts of violence;
Slips, trips, and falls;
Getting struck by or against objects;
Burn injuries due to fires, explosions, and contact with hot objects;
Electrocutions due to exposed wiring;
Motorized vehicle accidents, injuring local pedestrians and bicyclists;
Car accidents near the event or in crowded parking lots.
Making Safety A Priority At Local Festivals
When attending local fairs or festivals, make your personal safety a top priority. Let others know where you are going, keep children close, wear comfortable shoes, use a fanny pack, and stay hydrated. To reduce the risk of personal injuries, FestivalSafe offers these tips: 
Make note of all exits and security personnel as soon as you arrive;
Keep to public places and avoid roped-off areas;
Pay attention when walking and be alert for wiring, debris, or other trip hazards;
Keep your distance from fireworks or other pyrotechnic displays;
Practice patience and steer clear of arguments with other festival goers;
Avoid overindulging in alcohol or recreational drugs;
Avoid overcrowded conditions;
If the crowd begins pushing or otherwise getting aggressive, make a hasty exit;
Report any personal injuries to event coordinators and security.
When Personal Injuries Happen
Serious personal injuries can happen while attending Portland summer festivals. These often occur either due to negligence on the part of festival organizers or the reckless behavior of other attendees. If you or someone you love is hurt, take these steps to protect yourself and your rights in filing a claim:
File an accident report at the scene, noting how it happened and why;
Get the names and contact information of the event operator, at-fault parties involved, and witnesses who may have seen what happened;
Take photos or videos of the scene and your injuries;
Seek medical attention right away and follow your doctor's instructions regarding care and activity restrictions.
Depending on how your injuries happened, you may be entitled to compensation either through insurers involved or by filing a personal injury lawsuit through the Multnomah County Civil Court. Obtaining a settlement can help cover medical bills, lost wages, and other costs you incur as a result. 
Contact Our Portland Personal Injury Lawyer
Personal injuries that happen while attending summer festivals can impact your health for years into the future. Why should you have to pay out-of-pocket for the costs involved when negligence on the part of others is responsible? At the Johnston Law Firm, we provide the caring, comprehensive legal service you need in filing a claim. To request a consultation, call (503) 546-3167 or contact our Portland personal injury lawyer online today.