Bend Personal Injury Attorney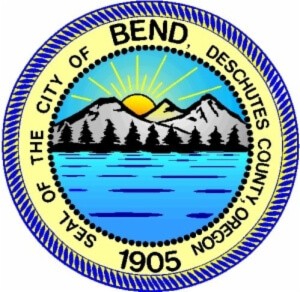 Bend, Oregon, is a city of approximately 77,000 residents according to the 2010 census. It is the central city of the Bend, Oregon metropolitan area, which has a total population of approximately 166,000. Bend is known for its picturesque views of the Cascade Range, with acres of mountains and inactive volcanoes like Pilot Butte. Within the city and surrounding area, points of interest include the Pine Mountain Observatory, the High Desert Museum, the Old Mill District, and various buildings that are included on the National Register of Historic Places. The Bend, Oregon area is a popular destination for hikers, kayakers, and others who enjoy outdoor sports.
Bend Accident Lawyer
In Bend, as well as other cities throughout Oregon and the rest of the United States, it is possible to be injured in a car or pedestrian accident because of another party's negligence. When this happens, victims are often entitled to seek monetary compensation for their damages through personal injury claims. If you are a victim of a crosswalk accident or another type of pedestrian injury, contact an experienced car accident lawyer to discuss your rights as a victim and the possibility of seeking compensation through an insurance claim.
What Should I Do if I am Involved in an Accident?
First, check to see if the other parties involved in the accident are in stable condition. If not, call 911 immediately to have an ambulance sent to the scene.
Then, get yourself to a safe area. If you are a driver, pull your car off the road if possible. If you are a bicyclist or pedestrian, step off the road if you are able to do so. By removing yourself from the roadway, you can prevent another accident.
Call the police to have an officer sent to the scene. He or she will file an official police report. Take down the officer's badge number and contact information and do not leave the scene without a copy of the police report. Then, exchange insurance information with all other parties involved in the accident. If there were witnesses to the collision, take their contact information as well. You will need all of this information to support your personal injury claim.
After leaving the scene, seek medical care within a timely manner. Your doctor will diagnose your injury, giving you direction toward the appropriate treatment and the type of injury to discuss in your claim. After you have received treatment, contact an experienced attorney to move forward with the personal injury claim process.
Work with an Experienced Oregon Personal Injury Lawyer
If you have been injured in a crosswalk accident or any other type of car or pedestrian accident in Bend, call an experienced personal injury attorney to pursue monetary compensation for your losses through an insurance claim. By working with an insurance attorney, rather than attempting to pursue your claim on your own, you have the benefit of experienced legal advice and a knowledgeable professional to negotiate with insurance providers on your behalf. Do not wait to contact our legal team at Johnston Law Firm, P.C. in Oregon to schedule your free legal consultation with us.
Useful Links: