Beaverton Personal Injury Attorney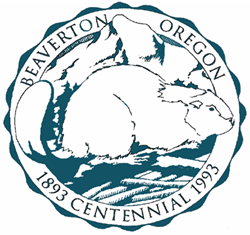 Beaverton, Oregon has been deemed as one of the best small cities in which to live in the United States. Only a few miles from Portland, Beaverton is home to many different industries and corporations, making it a highly attractive place for families and professionals to reside and work. As of 2010, nearly 90,000 individuals called Beaverton home.
Many different companies have either headquarters or offices in Beaverton, including Nike, Comcast, Reser's Fine Foods, and more. Additionally, the Oregon Technology Business Center is located in Beaverton, which provides resources and programs for a wide variety of local entrepreneurs and tech start-ups. Add in the quality school system, libraries, shopping malls, and restaurants, and it is no surprise that Beaverton is a bustling place.
Unfortunately, as in any other busy municipality, many different types of accidents and injuries occur in Beaverton on a regular basis. Individuals are often involved in collisions while they are driving, walking, biking, or even taking mass transportation. Anyone who has been involved in any type of accident should consult with a Beaverton personal injury attorney as soon as possible.
Assisting With All Types Of Accident Claims in Beaverton
Johnston Law Firm, P.C. helps with a wide variety of accident claims that may arise out of incidents taking place in or around Beaverton. For example, the following are some types of common cases we handle:
Auto Accidents —

Whether you are driving around town or commuting from Beaverton to Portland, the possibility of accidents and injuries in vehicle collisions exists. Rear-end collisions, head-on collisions, and more can cause serious injuries to anyone involved. An experienced car accident lawyer can help to determine whether you are entitled to legal compensation following a traffic-related accident.
Pedestrian Injury —

You may believe that walking is a safe form of transportation, however, many people sustain pedestrian injuries on a daily basis. These injuries can result from crosswalk accidents, distracted drivers, or even sidewalks that have not been maintained. At Johnston Law Firm, P.C., we understand how to handle your pedestrian accident case.
Other Injury Claims —

In addition to car and pedestrian collisions, people sustain injuries in many other types of accidents, as well. Our firm can handle cases involving drowning, bicycle accidents, workplace accidents, dog bites, medical malpractice, and more.
Helping With Every Stage of Your Case
While some personal injury cases in Beaverton require filing a lawsuit with the Washington County civil courts, others can be resolved with insurance companies or other dispute resolution methods. Attorney Marc A. Johnston has the experience to handle injury litigation and also to serve as an insurance lawyer to assist with the claims process. We will always look for the most favorable solution in your individual case.
Consult With A Beaverton Personal Injury Lawyer Today
Following any type of accident and personal injury, you deserve proper compensation from any negligent parties. You can trust that an experienced personal injury attorney at the Johnston Law Firm, P.C. can help with your Beaverton injury case, so please contact our office at (503) 546-3167 for a free consultation today.
Useful Links: