When Is An
Injury

Considered Catastrophic?
About Johnston Law Firm
X
A personal injury is legally considered to be catastrophic when it either disrupts the functioning of the central nervous system or leaves a victim with long-term and severe effects permanent disabilities and impairments. Some examples of catastrophic injuries that appear in catastrophic injury cases can include:
Skull fracture;
Spinal fracture;
Any of the above injuries have resulted in wrongful death claims or catastrophic injury claims and can completely change the lives of accident victims in an instant. Victims of car or truck accidents or motorcycle accidents, are often left with a debilitating injury ,paralyzed, or facing other physical or cognitive dysfunction, which can affect every aspect of the rest of their lives. A catastrophic injury lawyer can help to significantly reduce the burden of financial stress related to medical expenses and lost wages from these types of injuries.
Effects of 

Spinal Cord

 Injuries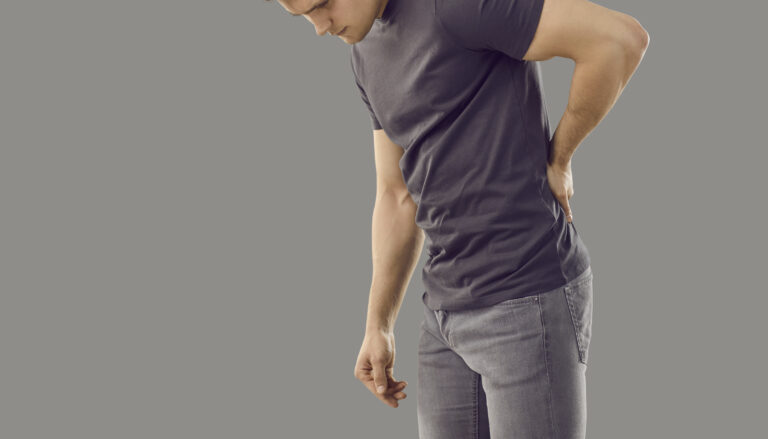 The effects of spinal cord injuries can vary substantially from a personal injury case one victim to another. Spinal injuries are generally separated into two categories:
Complete Injury: A complete injury means that the victim loses all movement and sensory abilities below the point of the damage, resulting in complete paralysis.
Incomplete Injury: An incomplete injury can impair some functioning below the point of damage though victim's retain some sensation and movement.
In addition to the complete and incomplete distinction, an injured person may experience symptoms of spinal cord injuries either temporarily or permanently. Some patients regain mobility with time and treatment for minor injuries, while others are permanently disabled and paraplegic or quadriplegic.
What Is A
Scalding

 Injury?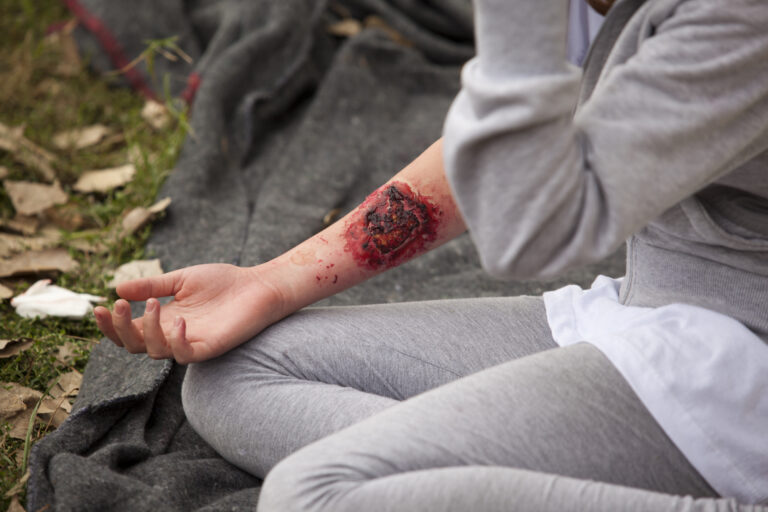 A scalding injury is a type of burn that results from "wet heat" as opposed to "dry heat." Some substances that can cause wet heat intense enough to scald someone include water, steam, and other hot liquids such as coffee or soup. While this type of burn may not seem as serious as a burn caused by fire, scalds tend to damage deeper levels of skin than dry burns, may take a longer time to heal, and also may result in greater scarring.
Like other types of burns, scalding injuries are classified as first, second, or third degree burns. First degree burns are relatively superficial as they only affect the outer layer of skin. However, scald injuries can affect a large area of skin and treatment may be required for pain control and infection prevention. Second degree burns are more serious as they can damage deeper layers of skin and can cause blisters and some scar tissue. Third degree burns are the most severe type of burn as they damage all layers of skin and can affect some other tissue and nerves, as well. This level of burn requires emergency treatment, can have many complications, and can leave substantial scarring.
Brain Injuries and Continuing Disabilities
Accident victims can suffer different types of brain injuries:
Traumatic injuries: these are caused by trauma to the brain, often by severe whiplash or shaking. Different parts of the brain move at different speeds, tearing axons and disrupting the normal signaling from neurons. Common accidents leading to TBIs include car crashes, pedestrian accidents, and slip and falls.
Anoxic-hypoxic injuries: an accident disrupts the normal flow of blood to the brain, or a victim suffers oxygen deficit. A near-drowning accident can lead to this type of brain injury. If oxygen isn't quickly restored, brain cells will die.
Open injuries: the skull is fractured or is penetrated. Cerebrospinal fluid can leak out, causing the brain to snag on ridges inside the skull. Victims can suffer brain contusions and serious impairment. A violent attack can lead to an open brain injury.
Closed injuries: the skull remains intact, but the brain suffers damage, nonetheless. Most TBIs are closed injuries caused by the accidents listed above.
Any brain injury is serious. The Centers for Disease Control found that people who suffer a moderate or severe brain injury struggle with pain and disability for a long time. After 5 years, more than half of injured people are unemployed and still dealing with a physical disability. Half end up back in the hospital. These injuries also put stress on family members and have negative impact on the family relationship. There is also evidence that a traumatic brain injury also increases the risk of developing dementia later in life.
Treatment for
Catastrophic

 Injuries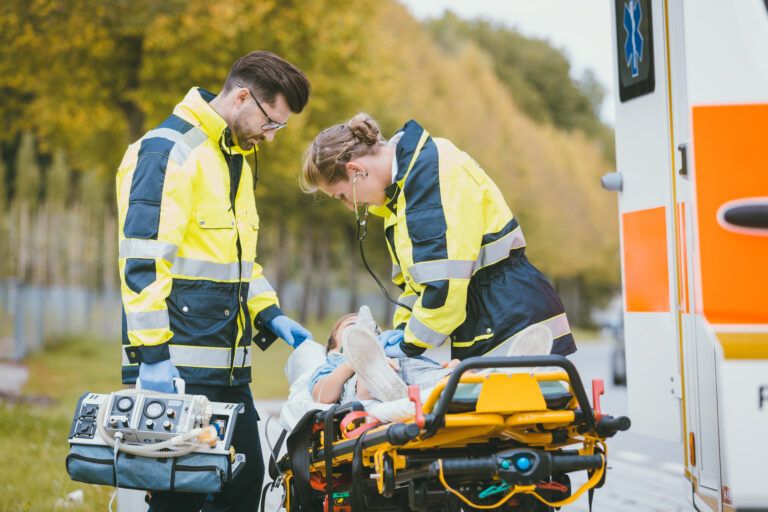 Treatment for catastrophic injuries can be extremely costly in expense, time, and energy. Many victims of construction accidents with catastrophic injuries find that their lives will revolve around treating and managing their injuries, at least for an extended period of time following their car accident themselves.
Transportation in an ambulance;
Emergency trauma care;
Time spent in the intensive care unit (ICU);
Admittance to the hospital;
Extended stay in the hospital;
Surgery and often multiple procedures;
Medical equipment, including wheelchairs and prosthetics;
Physical therapy;
Occupational therapy;
Home health care;
Time in an assisted living facility;
Ongoing pain management and other medications.
Other Consequential Treatments
Of course, the above are only some examples of the many facets of treatment that may be required after a catastrophic injury.
The financial expense of such medical treatment can quickly rise into the millions of dollars and, as treatment may be required for years to come, mounting medical bills and costs may only keep growing. In addition to the overwhelming costs of treatment and medical attention, catastrophic injuries almost always prevent a victims from working, at least for an extended period of time but often permanently. This can result in years and years of lost wages and potential earnings, depending on the age and capabilities of the victim.
Furthermore, while facing the loss of professional capbilities and the stress of ongoing medical treatment, victims of catastrophic injuries and sexual a injury also often experience significant loss of enjoyment of life due to the impairments they not have, as well as other injuries such as psychological injuries because of their condition.
Common
Causes

of
Devastating Injury

Catastrophic injuries can result from a wide variety of accidents, many of which are caused by the negligence of another party or injured person. Some of the many incidents that may result in an catastrophic injuries include the following:

At the Johnston Law Firm in Portland, we have the knowledge and skill to handle catastropic injury case or personal injury cases, arising from any of the above accidents, among others. We are known as the best choice when hiring a Portland personal injury attorney. We can help you manage the fallout from your catastrophic injury.
Your Rights

As

a Victim

If you or a loved one have been the victim of a catastrophic injury or wrongful death, the law gives you certain legal rights to seek compensation or financial recovery under certain circumstances. Specifically, if another party caused your catastrophic injury through negligent or intentional acts, a catastrophic injury lawyer can help you hold that party liable for the tangible and intangible costs of your catastrophic injuries.

The law firms first challenge in your case will be to identify the responsible party and sufficiently prove that they were negligent in your catastrophic injury case some way. Examples of negligence can include a drunk or distracted driver or a company that sold a dangerous product or pharmaceutical.

You must demonstrate that their negligent or intentional actions or act caused your personal injury claim, in order to prove negligence.

Once someone else's negligence is established, you will have to prove the extent of both your past losses and your future estimated losses. Because the losses of the injured victims of catastrophic injuries can be so significant and ongoing, it often requires the testimony of medical, occupational, psychological, and economic experts to calculate the full value that you deserve to recover. The personal injury lawyers at the Johnston Law Firm, a Portland personal injury attorney law firm, who regularly works with medical experts, who can help you establish your full losses and file a personal injury claim to recover compensation. Let our law firm handle your personal injury case.
Can You Receive Full Compensation?
Because catastrophic workplace injuries can leave such lasting injuries, many clients are entitled to millions of dollars in personal injury-damages. Once we calculate future medical bills, expenses, loss of earning capacity lost income, and pain and suffering, they deserve seven-figure settlements.
Unfortunately, many clients will not receive this much. One reason is that the defendant might not have sufficient assets to pay a settlement of this size. A motorist, for example, might have the minimum liability coverage in Oregon, which is only $25,000 per person injured in motor vehicle accidents (as of 2023). This minimum liability coverage won't go far when settling a catastrophic injury claim. Not to mention that the driver might not have other assets to pay a settlement or court award. This is where an experienced catastrophic injury attorney will be able to work to get the maximum compensation you deserve.
At Johnston Law Firm, we excel at trying to find additional defendants to sue. Sometimes we can hold the following legally liable:
An employer. The person who injured you might have been working when they caused the accident. In that case, we might sue their employer, who is usually automatically liable.
Homeowners' insurance. Premises liability accidents and dog attacks are often covered by a person's homeowner's or renter's insurance.
Underinsured motorist coverage. This is insurance you pay for. It will kick in when you have losses that exceed the at-fault drivers liability coverage.
Business liability coverage. Sometimes a defective product contributed to the accident. For example, a car crash could be the fault of a negligent driver but also a defective part on the vehicle. We might sue the manufacturer for a defect and make a claim on their insurance liability coverage.
Why Use the Johnston Law Firm?
There is often a significant amount of money at stake in personal injury claims arising from catastrophic injuries. If you have suffered a permanent disability or nervous system dysfunction because of your catastrophic injury, consult with an experienced catastrophic personal injury lawyer or attorney to discuss your options. We have been handling Oregon personal injury cases for years. Call the dedicated Portland personal injury lawyers at the Johnston Law Firm to schedule a free initial consultation today. Our catastrophic injury attorney handles many injured person claims a year and can help you navigate your insurance claims as well as give you the ability to cover your medical bills with a favorable settlement or trial judgement in your catastrophic injury case.
Contact Us for a
FREE

Consultation
Service Areas
Testimonials
Sally Martinez September 28, 2020
– Michelle E.
Mr. Johnston and his firm were incredibly thorough in getting us a fair settlement from our insurance company with little to no pressure. We really appreciated having someone who truly cared about us every step of the way. I would highly recommend the Johnston Law Firm to anyone in need of personal injury representation.
Marc Johnston is the Lawyer that can help you!
As an experienced personal injury attorney with many millions of compensation collected for his clients, Marc knows exactly what to do to help you gain the compensation you need to fully recover! Call today to schedule your free consultation!
Contact Us for a
FREE

Consultation

If you have been seriously injured at no fault of your own, please contact us using the form.

FOR IMMEDIATE LEGAL ASSISTANCE

CALL 503-546-3167 NOW

WE ARE AVAILABLE 24/7