For the second year, Johnston Law Firm, P.C. has offered a legal scholarship to help a full-time college student in the U.S. prepare for the LSAT exam. We'd like to congratulate Elza Kochueva as this year's winner of the 2017 LSAT Prep Course Scholarship! Elza is studying Law & Society at John Jay College, City University of New York, and aspires to attend law school in 2019. Congratulations!!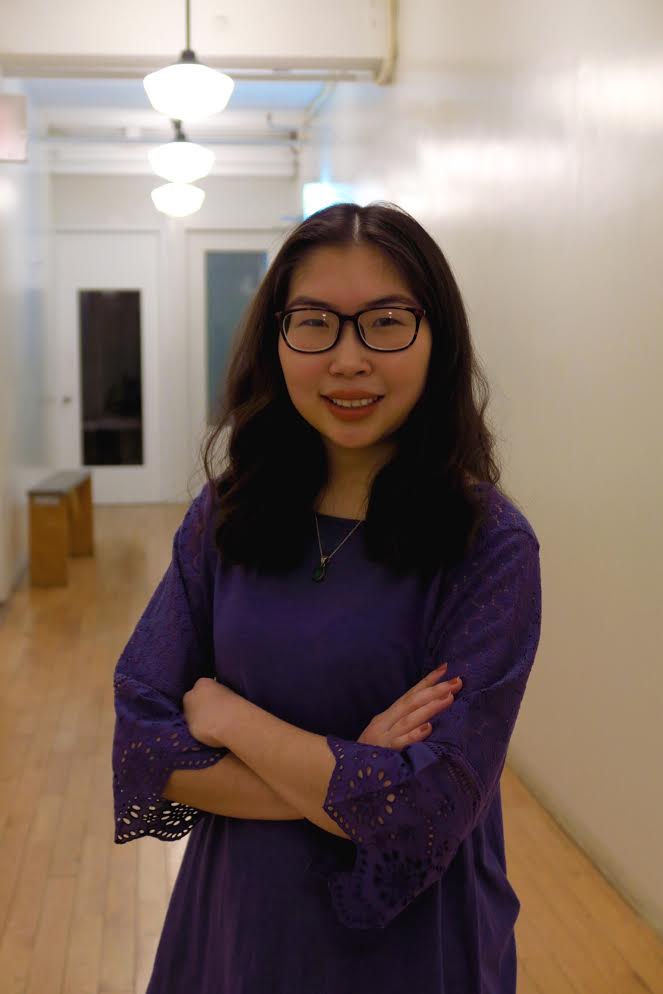 As part of her application, Elza was required to submit a 450+ word essay describing what she'd do with a law degree, and how society would benefit. She has graciously given us her permission to publish her essay on our blog. We invite you to read it below.
---
It was about 5pm on a typical Wednesday night. It was pitch black outside and only the store neon lights were visible. My father and I were walking towards the subway station. All of a sudden, a group of skinheads surrounded us. It was about ten guys in black leather jackets and the Swastika symbols all over them. My dad pushed me aside. I saw them beating him up and screaming: "Chinky monkeys go back home!" and "Russia is for white people only!" I was screaming for help at the top of my lungs. Nobody came. It was just another skinhead attack.
Russia is known for racist comments towards ethnic minorities. I grew up in Saint Petersburg, also known as the "Cultural Capital of Russia." Ever since I was a little girl, I was told by everyone that I am different. The only difference was that I am Asian. Everyday, I felt like I am an outcast. Children at my school used to make fun of me all the time. They would call me a "Monkey" or say "Chinese go back home". They would make fun of my chinky eyes, wide cheeks, and my big nose. Everything that was different about me was undesirable and unacceptable by Russian society. Russia is use to tall, blond and blue eyes girls. They did not want to accept any new changes. I was furious with the injustice that my family and I faced. Racism was everywhere. The teachers lowered my grades. My parents could not find a good job. We did not have health insurance. The reason for all of our troubles was our race. It was something that defined me as a person and was my biggest obstacle at the same time. However, it did not break me. My dad always told me: "Remember this moment. Use this anger that you have now, to push yourself forward." I still remember that moment.
My new life started when I came to the United States at the age of twelve. I remember the JFK airport smelling like a pile of trash. People all around me spoke gibberish words that I did not understand. Signs at the airport were barely comprehensible. I did not know where to go. However, this intimidating situation did not scare me away. I was determined to succeed because there was nothing to lose. I remember when I was in the 6th grade, I had to translate every chapter of my social studies book in Russian. I was motivated to understand what the bright pictures in the textbook meant. Many children in my English as the Second Language class struggled to learn new words as I was sitting next to them and explaining the vocabulary. I noticed that the language barrier is the primary issue of all immigrants in the United States.
As I got to know more migrants from my own Kalmyk community, I realized that these people do not understand the basic immigration laws because of language. The lack of Russian speaking lawyers and assistants is the main problem in my community. There is no one to help them to explain how the law works. My friends and I hosted our First Kalmyk Conference in order to help people with language, basic resume skills and law related information. That experience was crucial for us because we realized that we can help people by doing something as little as that. I realized that I can open a non-profit organization and provide the legal help. I have aspirations to attend law school and ultimately working within the non profit community. Although there are naysayers, the thought of the people who rely on this support keeps me persistent to reach my goal. My first step to achieve my long-term goal is to get a high score on the LSAT exam. That is why I'm applying for this scholarship. Ever since I started college, I pay for everything myself. This scholarship will help me to stay in school full-time, work to support myself and attend LSAT prep exams. I'm hoping to study carefully for the exam in order to attend Ivy League law school.
– by Elza Kochueva