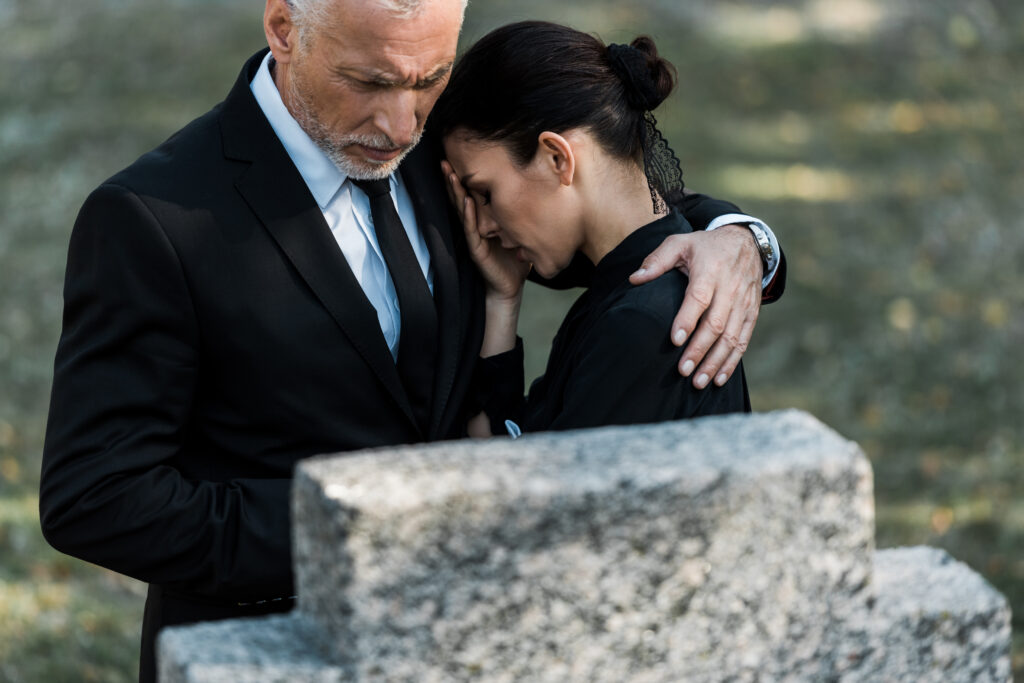 Car accidents in Oregon pose serious risks to drivers and can result in severe, potentially fatal personal injuries. When the unthinkable happens and you lose a loved one as a result of a crash, it can have devastating impacts on your family for years to come.
While nothing can change what happened or restore all you have lost, holding the at-fault party accountable can provide a sense of justice. It can also help ensure you get the compensation you need in moving forward with your lives. Our Oregon wrongful death lawyer provides the caring support and comprehensive legal service you need throughout the process.
Motor Vehicle Accidents In Oregon A Leading Cause Of Death
According to the Oregon Health Authority, motor vehicle accidents are a leading cause of death throughout the state and claim the lives of over 400 people each year. That averages to nearly 34 victims each month. In addition to drivers, these crashes impact passengers, bicyclists, and pedestrians as well.
Sadly, most of these deaths could have been prevented had it not been for negligence on the part of other motorists involved. Negligence means they either took reckless actions that put your loved one at risk or failed to take what others would consider to be reasonable precautions. Examples of negligence in fatal car accident cases include:
Distracted driving, which involves talking on cellphones, texting, changing GPS settings, or engaging in any activity that diverts attention from the road;
Driving while impaired, which may involve alcohol, recreational drugs, or certain types of mood-altering medications;
Improper passing, failing to yield, tailgating, and other aggressive behaviors;
Running red lights or stop signs, and otherwise disregarding traffic signs or signals;
Speeding, which is one of the most common factors in fatal crashes.
Families Of Fatal Accident Victims Are Entitled To Compensation
The unexpected death of a loved one is always difficult for their surviving loved ones. It is even more devastating when it occurs due to the recklessness of others. Unfortunately, criminal charges are not always filed in these cases, which denies the victim's family a sense of legal justice. Regardless of whether the at-fault party's actions rise to the level of a chargeable offense, filing a wrongful death claim is an option and can help in holding them accountable for the devastation that have caused.
Under the Oregon Revised Statutes (ORS 30.020), a wrongful death is one that occurred due to the wrongful actions or inactions of others involved. Those entitled to seek compensation in a wrongful death claim in Oregon include:
The parents of the victim;
The victim's spouse or domestic partner;
Their children, stepchildren, or legal wards;
Grandparents, grandchildren, and others who may be entitled to inherit from their estate.
You may be entitled to compensation in a wrongful death claim either through the at-fault parties insurance or by filing a wrongful death lawsuit through the local court. At the Johnston Law Firm, we provide the trusted legal guidance you need throughout the process.
Getting A Sense Of Justice In A Wrongful Death Claim
Filing a wrongful death claim helps provide a sense of justice for surviving family members of the victim. It can also help ensure all the costs associated with a wrongful death are covered and that their families are provided for in a way their loved one would have wanted.
An insurance settlement can help to offset certain expenses. However, filing a wrongful death lawsuit through the Oregon Civil Court is often the best way to get the total amount you deserve. Common types of compensation available in a fatal car accident lawsuit includes:
Economic damages, covering funeral expenses, property damages, outstanding medical bills, lost wages, and future losses in income your loved one would have otherwise earned;
Non-economic damages, compensating you for your pain, suffering, loss of companionship, and lost enjoyment in life;
Punitive damages, an additional amount that serves to punish the at fault party while hopefully preventing others from engaging in similar behavior.
Reach Out To Our Oregon Wrongful Death Lawyer
At the Johnston Law Firm, we know how devastating fatal car accidents in Oregon can be for the victim's family. We provide the caring support and comprehensive legal service you need to get a sense of justice and the compensation you are entitled to in a claim. Reach out and call (503) 546-3167 or contact our office online to request a consultation with our Oregon wrongful death lawyer.