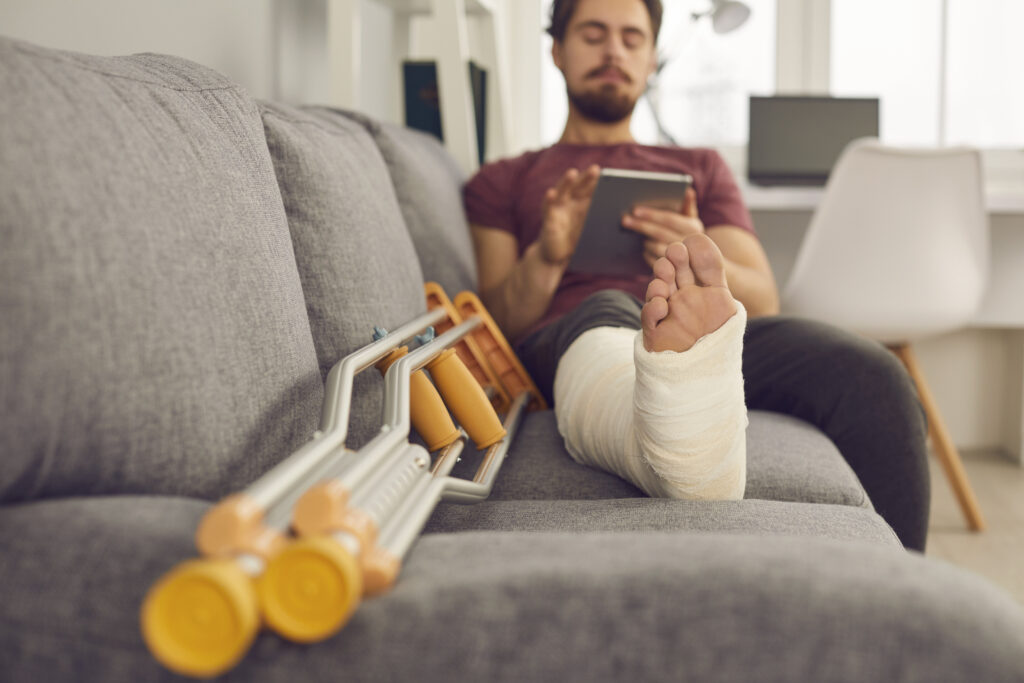 Halloween is one of our favorite holidays. While children enjoy trick-or-treating, there are plenty of more adult activities at this time of year for residents to enjoy as well. However, whether you go to scary movie screenings, attend local costume parties, or engage in other spooky activities, we encourage you to make safety a top priority. Our Portland personal injury attorneys offer tips on how to keep accidents from haunting your Halloween. 
Halloween-Themed Events In Portland
Portland is known for hosting a variety of fun events throughout the year, but Halloween is one of those times when the city really pulls out all the stops. Travel Portland lists a wide range of Halloween-themed activities designed to appeal to ghosts and goblins of all ages. For adults, events include:
The West Coast Giant Pumpkin Regatta: As befitting the name, this event starts with a giant pumpkin parade and weigh-off. Afterward, costumed racers navigate the shallow Tualatin Commons lake in 1,000-pound pumpkin boats.
Run Like Hell Marathon: Portlanders love a good marathon, and this one is a favorite treat. Enjoy food, fun, and adult beverages as runners (and walkers) race while simultaneously competing in a costume contest.
Spirit of Halloweentown: If you have not seen the classic movie Halloweentown, put it on your to-do list. Afterward, visit the actual site of filming and enjoy costume contests and other treats in St. Helens' Old Town District.
Local haunted houses: There are too many spooky mansions for us to list here, but some of our favorites include Underhill Haunted House at the MODA Center, the truly frightening Fear PDX Haunted House, and the Haunted Amusement Park at Oaks Park Scaregrounds.
While many Halloween events in Portland appeal to an older age group, there are still plenty of options for parents with young children. PDX Parent offers a long list of child-friendly events, as well as daytime trick-or-treat options throughout the area.
Personal Injuries In Portland Pose Real Life Scares
Attending fright nights and other Halloween-themed events is a lot of fun, but it is important to take precautions to prevent real-life scares. Unfortunately, personal injuries in Portland are common and can happen in a variety of ways. To protect yourself and your friends and family, follow these tips:
When Dressing Up In Costume
For many people, being able to walk around wearing elaborate costumes is their favorite part of the holiday. However, the Consumer Product Safety Commission (CPSC) recommends taking these precautions, whether dressing yourself or your children:
Be selective in choosing props, avoiding anything with sharp edges;
Choose makeup instead of a mask but do a patch test first;
Avoid binding costumes and anything overly flowing, or that drags on the ground;
If you plan on walking any distance, wear the appropriate footwear.
When Walking Around Town
Pedestrian accidents in Portland pose serious risks throughout the year but are particularly common at Halloween. To protect yourself, stick to sidewalks and designated paths, use crosswalks at intersections, and be especially cautious in parking lots. When taking children trick-or-treating, follow these tips:
Make sure they travel in groups;
Go with younger ones rather than imposing on their siblings;
Map out the route they will take in advance;
Have them check in with you often;
Have them carry a flashlight or take other steps to increase visibility;
Remind them to use sidewalks and to be extra careful when crossing streets.
When Driving On Halloween
According to the National Safety Council (NSC), children are more than twice as likely to be struck by a car on Halloween than at any other time of year. To avoid accidents that can endanger little ghosts and goblins as well as adults, take the following precautions:
Be aware of Halloween activities going on in your area;
Go below the speed limit when driving near events or through local neighborhoods;
Avoid distractions and be alert for children or adults stepping onto the road;
Refrain from driving if you have any amount of alcohol in your system;
Whether you host or attend a party, ride-sharing is the safest option to prevent accidents and injuries.
Reach Out To Our Portland Personal Injury Attorneys
The Johnston Law Firm wishes you and your family a safe and fun Halloween. When accidents happen, we provide the trusted legal guidance you need to get compensation. If you or someone you love is hurt, reach out and call (503) 546-3167 or contact our office online and request a consultation with our experienced Portland personal injury attorneys.