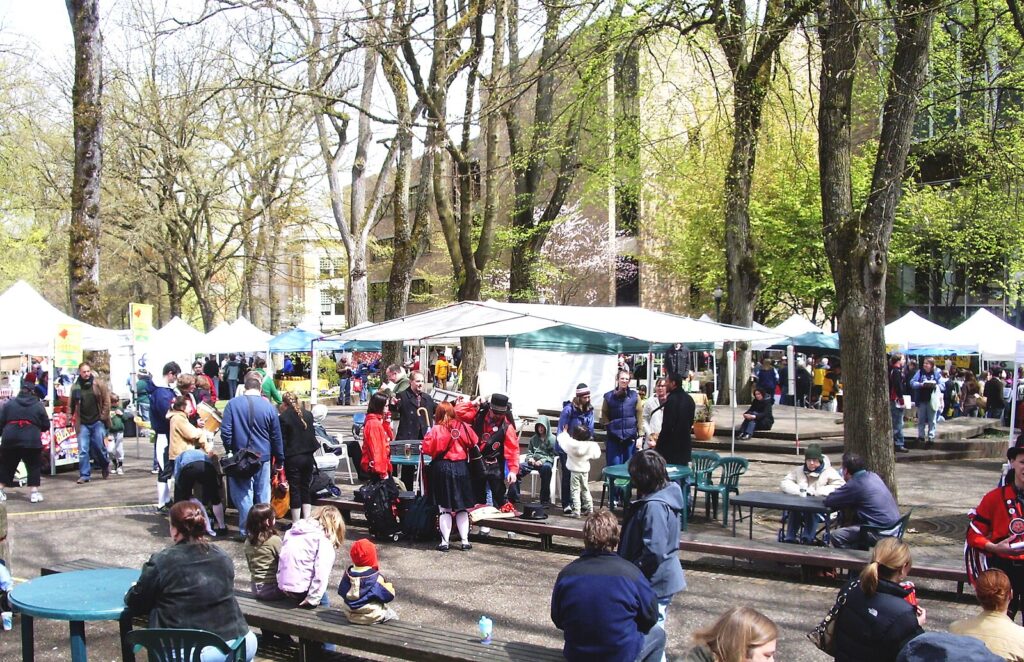 Fall is finally in the air and one of our favorite activities at this time of year is visiting local farmer's markets. Each week throughout the autumn months, residents have a variety of events to choose from, all in different parts of the city. Whether you are looking for fresh flowers, organically-grown produce, or handmade clothing, decor, and other treasures, there is something for everyone.
However, based on our experience, it is important to use caution. Our Portland personal injury lawyer regularly represents people who suffer different types of accidents while attending local events. The following offers tips to help you enjoy a happy, healthy fall season.
Farmers Markets In Portland
Before we delve into the topic of how accidents can happen and ways to protect your personal safety, we thought it might be helpful to provide a list of some of the farmer's markets featured throughout our area. Travel Portland provides an extensive list of these and other local events. Among our favorites include:
Portland Saturday Market: Since 1974, this iconic farmers market and local favorite is held from 10:00 a.m. to 5:00 p.m. from March through December at Tom McCall Waterfront Park.
Portland Farmers Market at Portland State University: This year-round market is open every Saturday until 2:00 p.m. and is conveniently located downtown between SW College and Montgomery Streets.
Rocky Butte Farmers Market: Running through the end of September, this market is held on Saturdays until 1:00 p.m. at the Mannahouse Church parking lot.
Portland Indigenous Marketplace (PIM): This culturally specific, community-focused market is held at various times and locations throughout the area from June through November.
Lents International Farmers Market: Also running from June through November, this market is held on Sundays from 9:00 a.m. to 2:00 p.m. at 5827 SE 91st Avenue.
Woodstock Farmers Market: Another local favorite, this is held on Sundays until 2:00 p.m. at SE Woodstock Boulevard.
Reducing Personal Injury Risks When Visiting Local Farmers Markets
There are few things more fun than visiting your local farmer's market. While it is a great activity for people of all ages and allows you to socialize with neighbors, stock up on supplies, and take advantage of cooler fall weather, it is important to be aware of potential personal injury risks. Common ways in which accidents can happen and steps you can take to prevent them include::
It is easy to be distracted by the sights and sounds surrounding area farmer's markets, but be aware that traffic at these locations can get heavy, particularly during the fall season. Pay close attention to the road, avoid aggressive driving behaviors such as tailgating or cutting other motorists off, and follow all posted traffic signs and signals.
These types of crashes continue to be a problem and claim dozens of lives each year. The Portland Bureau of Transportation (PBOT) advises drivers to use caution. When walking or riding a bike, stay in designated lanes, use crosswalks, wear light, bright colors to increase visibility, and never assume a driver sees you or will stop.
Slips and Falls
One of the most common causes of personal injuries, slips and falls can happen due to uneven walkways, exposed power cords, excess debris, and other hazards. Wear comfortable shoes when visiting local farmer's markets, keep an eye out when walking, and inform onsite security if you suffer a fall.
Getting Struck By or Against Objects
Hanging decor, low tree branches, loose shelving, and tractors or other machines used to bring in products can pose risks for farmer's market attendees. Again, if personal injuries happen, notify security and seek medical attention right away.
Fires, Electrocutions, And Burn Injuries
Open flames, hot objects or fluids, and exposed wiring are risks you need to be aware of and take pains to avoid.
Request A Consultation With Our Portland Personal Injury Lawyer
Farmer's markets offer a fun way to spend a weekend morning or afternoon, particularly in the fall. However, make protecting your safety a top priority when attending these events. When accidents happen, serious personal injuries can result. At the Johnston Law Firm, we help injured victims get the compensation they need to recover. To discuss your rights in filing a claim, call (503) 546-3167 or contact our Portland personal lawyer online and request a consultation.