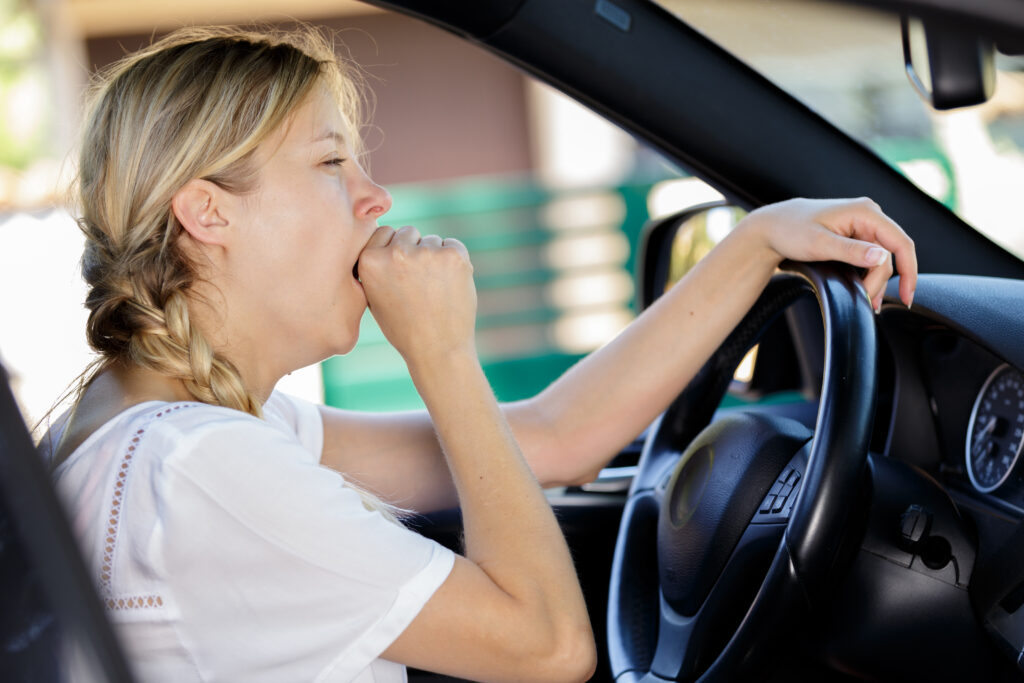 Once again, Oregon residents are fast approaching another time change. While they voted several years ago to stop making this switch, the push to not set clocks ahead or behind is proving more difficult than it first seemed.
One thing is for certain: As daylight hours diminish, people find themselves getting more tired. This can prove dangerous, particularly behind the wheel. Our Oregon car accident lawyer explains how drowsy driving tends to increase at this time of year, the hazards it poses, and how to reduce the risks.
Ongoing Controversy Over Stopping Time Changes In Oregon
Daylight Savings Time first got its start in 1916. Contrary to popular myths, the Farmer's Almanac states that it began as a way to conserve energy during World War I. It has been observed by Oregon and the majority of other states since 1966. Daylight Savings Time starts when we set clocks ahead one hour in the spring. We then 'fall back' to regular time towards the end of October/early November. 
In 2023, Oregon residents will be turning their clocks back an hour at 2:00 a.m. on Sunday, November 5. However, this has many people scratching their heads, as residents recall voting to join California and Washington in embracing Daylight Savings Time year-round.
While this legislation passed in all three Pacific states, the problem is that time changes require approval from the federal government. Currently, other states are also debating doing away with time changes, but on a national level. KGW News 8 explains more about the controversy, but the bottom line is that it is not a top priority for legislatures. As a result, Oregon residents will once again change their clocks this fall. 
How Time Changes Increase Drowsy Driving Risks
Time changes are more than just an inconvenience. They impact our natural circadian rhythms, which can cause serious adverse health effects in some people and generally make us all feel more tired for several weeks as our bodies adjust. This can prove dangerous when behind the wheel.
The Oregon Department of Transportation (ODOT) warns that drowsy driving is a serious problem that endangers motorists and other road users year-round. However, it is particularly common in the fall and after time changes. Being excessively tired and missing even an hour of sleep can cause the same types of impacts as driving under the influence. These include: 
Vision disturbances, including watery eyes, seeing double, and increased sensitivity to glare;
Slower reflexes, making you less likely to respond in a timely manner to unexpected road or traffic conditions;
Lack of coordination, impacting overall driving abilities;
Reduced judgment, making you less likely to realize the impact being tired has on your driving abilities.
Of course, one of the biggest risks of drowsy driving is that the driver will actually fall asleep behind the wheel. This can lead to head-on crashes, rear-end collisions, and other types of serious, potentially life-threatening car accidents in Oregon.
How Do Reduce Your Drowsy Driving Risks
Drowsy driving car accidents in Oregon pose substantial risks for drivers, their passengers, bicyclists, and pedestrians. The Centers for Disease Control and Prevention (CDC) warns that those most at risk include shift workers, people with sleep disorders, students who stay up late studying for exams, new parents, and anyone with an active social life. Ways you can reduce your risks include: 
Keep a regular sleep schedule;
Make getting at least seven hours of sleep per night a top priority;
If you have trouble sleeping or suffer a sleep disorder, discuss treatment options with your doctor;
Avoid taking medications that could make you drowsy while behind the wheel;
If you find yourself getting tired while on the road, pull over and take a 10-minute nap;
If you are unable to get enough sleep, consider ridesharing, taking the bus, or other options.
Protect yourself on the road by being alert to others who may be engaged in drowsy driving. Warning signs include drifting in and out of their lane, not turning headlights on at the appropriate time, or going significantly over or under the speed limit.
When Accidents Happen, Contact Our Oregon Car Accident Lawyer
If you are involved in a car accident in Oregon and suspect drowsy driving is to blame, reach out to the Johnston Law Firm. We investigate your case and help you get the compensation you need to recover in a claim. To request a consultation, call (503) 546-3167 or contact our Oregon car accident lawyer online today.