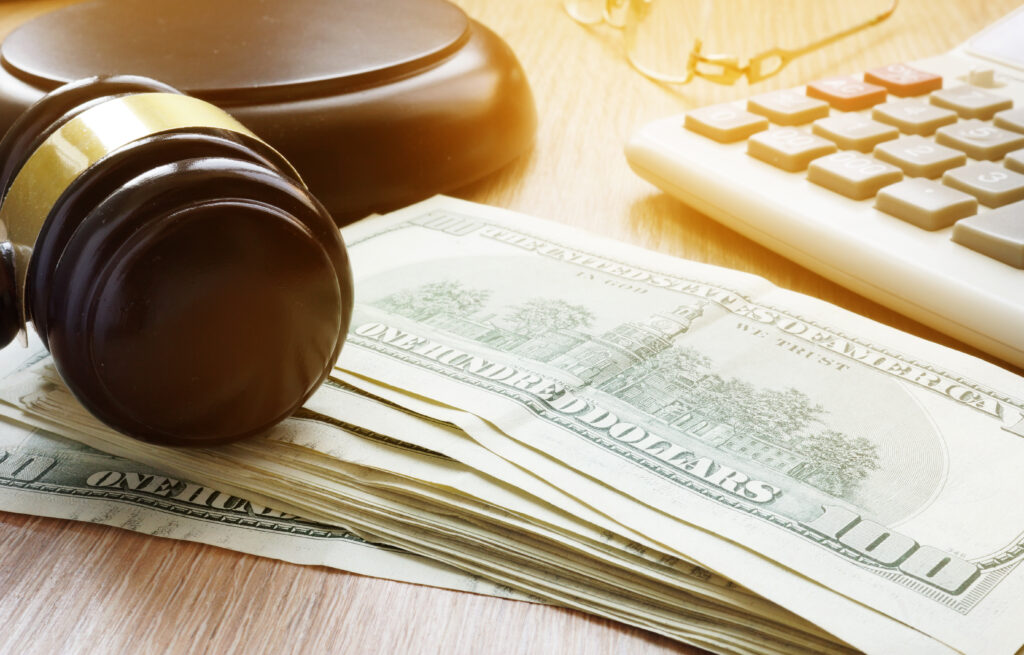 Broken bones are among the most common types of personal injuries in Oregon. In fact, they are so common that they often get downplayed. They are often viewed as a right of passage and something everyone suffers at some point in their lives, but it is important to take them seriously. Not giving these injuries the time and attention they require for healing could result in chronic pain and long-term disabilities. Our Oregon personal injury lawyer explains more about the different types of fractures, the treatments involved, and what to expect during the recovery process.
Common Types And Causes of Bone Fractures
According to the Oregon Health Authority, more than 300,000 people throughout the state are treated in local hospital emergency rooms as a result of personal injuries each year. Broken bones are one of the leading reasons for these visits. Broken bones and fractures typically happen due to accidents, which are due to the negligence of others involved. Car, truck, motorcycle, and bike or pedestrian accidents are a leading cause, as are falls.
Broken bones are more complex than most people think. The American Academy of Orthopedic Surgeons advises that there are five different types of fractures that can occur: 
Stable fractures, in which the broken ends of the bone line up with each other.
Oblique fractures, which have an angled pattern and are typically harder to fit back together.
Transverse fractures, in which breaks run along horizontal rather than vertical lines.
Comminuted fractures, which is when a bone shatters into several pieces.
Open or compound fractures, in which the bone pierces the skin and may be visible to the victim and others.
Recovering From Broken Bones In Oregon 
Treatment for broken bones in Oregon depends on the type of fracture. While stable fractures are relatively easier to fix, other types of broken bones require more extensive treatment. According to the Oregon Health and Science University, this may include the need for surgery, allowing your doctor to get a better look at the break, and the use of pins or metal rods to help the bones grow back together. 
Treatment and recovery time for broken bones also varies depending on the location of the fracture. For example, those involving larger bones and sensitive areas, such as the shoulders, hips, and pelvis, may require more extensive care.
Regardless of the type or location of a fracture, recovery from broken bones can be a lengthy process. The National Institutes of Health (NIH) advises that it typically involves a four-part process: 
Swelling and blood clot formation: In the immediate aftermath of a fracture, swelling occurs around the site and a blood clot is formed, which helps to protect the broken section.
Soft tissue formation: In the weeks following, new bone cells and fibrous tissues surrounding the fracture begin to form. Failing to get proper medical care at this point makes it harder to correct the damage and could lead to lasting impairments.
Callus formation phase: As part of the ongoing healing process, a rubbery callus forms and surrounds the fracture, helping to protect the bone as it slowly knits itself back together.
Bone remodeling: Eventually, the callus is replaced by new and stronger bone. This process can take anywhere from several months or a year, depending on the severity of the break.
Make Recovery A Top Priority 
Broken bones take time to heal. It is important to take these injuries seriously and to make your recovery a top priority. This means taking the following steps:
Getting immediate medical care any time a bone fracture is suspected;
Following all your doctor's instructions regarding treatment, medication, and bracing;
Taking the time needed to rest the injury site, as failure to do so prevents complete healing;
Refraining from work or other activities until cleared by your doctor.
Not following these steps could delay recovery and may lead to chronic pain and long-term disabilities.
Our Oregon Personal Injury Lawyer Is Here To Help
When broken bones happen due to the negligence of others, you have the right to hold them liable for your costs. This includes current and future medical expenses, lost wages, and additional amounts for pain, suffering, and any long-term disabilities. At the Johnston Law Firm, we are here to help. 
We provide the trusted legal guidance and professional representation you need in filing a claim. To get the total amount you need to recover, call (503) 546-3167 or contact our Oregon personal lawyer online and request a consultation today.