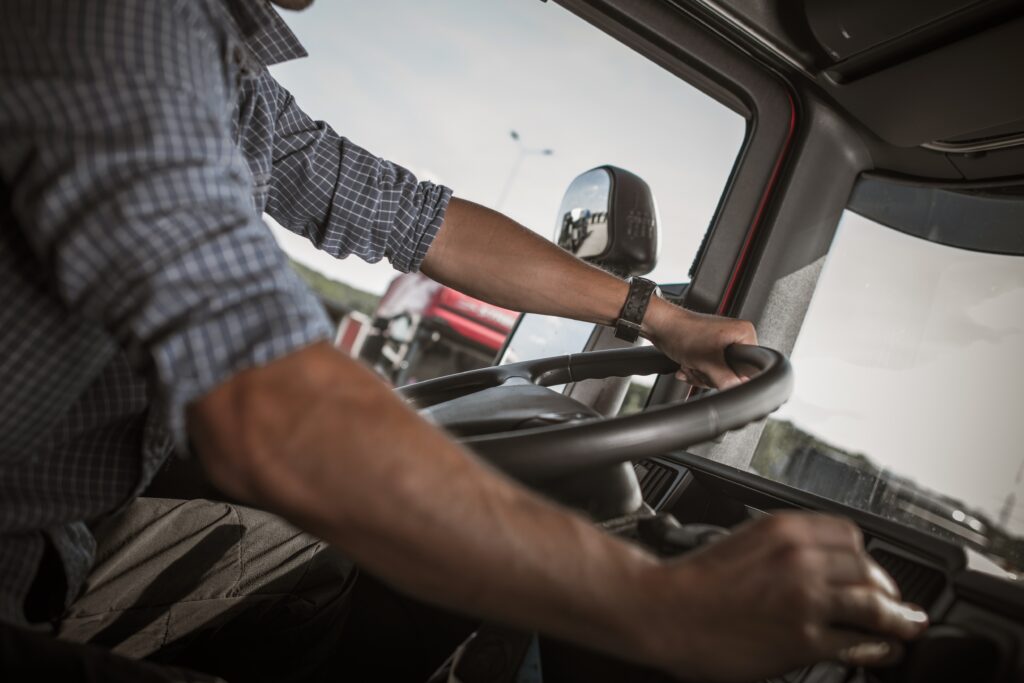 Truck accidents in Oregon occur on a regular basis and pose major hazards to motorists throughout the state. Traveling long distances and on monotonous stretches of road increases the risks. For truckers, it is easy to lose focus on these types of drives and to fall into a state referred to as highway hypnosis. Our Oregon truck accident lawyer explains more about this phenomenon and how it increases crash risks.
Highway Hypnosis A Common Type of Distracted Driving
According to statistics from the Oregon Department of Transportation (ODOT), close to 2,000 truck accidents happen throughout the state each year. While the size of most big rigs serves to protect truck drivers, other motorists who are frequently involved in these crashes are at high risk for suffering severe, potentially life-threatening personal injuries. Distracted driving is one of the leading causes. 
Distracted truck driving refers to talking on cell phones, texting, eating or drinking while behind the wheel, changing GPS settings, or engaging in any activity that causes a truck driver to take their eyes off the road and their hands off the steering wheel. However, anything that diverts attention from the road poses hazards as well. Even if it is just for a few seconds, loss of focus can increase the risk of a crash.
This is where highway hypnosis comes in. It can impact any motorist, but truck drivers are among the most vulnerable to it. Highway hypnosis happens when your mind wanders, causing you to be unaware of driving or the amount of distance you have traveled. It can have serious impacts on drivers and is a common factor in truck accidents in Oregon.
Signs Of Highway Hypnosis And How It Impacts Driving Abilities
According to Healthline, signs of highway hypnosis include feeling tired, groggy, and disoriented, having difficulty focusing, wandering thoughts, heavy eyelids, and excessive blinking. Common impacts it can have on truck drivers include: 
Swerving in and out of lanes;
Losing track of speeds and posted limits;
Slower reaction times to unexpected road, weather, or traffic events;
Sudden stops, impacting motorists behind them;
Changing lanes without looking or checking blind spots first;
Hitting guardrails or median strips, resulting in rollover accidents;
Going too fast around curves and other navigational errors that can cause them to lose control of their rig.
Unfortunately, considering the massive height, width, and weight of most tractor-trailers, semi-trucks, and other big rigs, even minor mistakes and errors behind the wheel can end up impacting numerous vehicles. Truck accidents in Oregon often trigger multi-vehicle pile-ups which may result in serious, potentially life-threatening personal injuries for other motorists and their passengers.
Reducing The Risks Of Highway Hypnosis 
Highway hypnosis can put truck drivers in a trance-like state, making them unresponsive to what is going on around them. It poses major risks on roads throughout the state. To help reduce the risks, Truck Driver Academy advises truckers and trucking companies to follow these tips: 
Make sure truck drivers have adequate time off between hauls, particularly long trips;
Make getting a good night's sleep a top priority;
Try to avoid overnight driving, when possible;
Take frequent breaks when on the road;
Eat healthy foods, but avoid large meals that are likely to make you tired;
Do not rely on stimulants, which eventually could cause a crash;
Keep windows open to let in fresh air;
Use air conditioning to keep it from getting too warm in the cab;
Pull over at the first safe location and take a quick nap if you feel yourself getting excessively tired.
Truck drivers are not the only ones at risk for highway hypnosis. It can happen to other motorists, both on long trips or when driving along frequently traveled routes. To prevent it, keep your mind on what is going on around you at all times, avoid medications that could make you groggy, take breaks on road trips, and switch up the usual route you travel when running errands or commuting to and from work.
Our Oregon Truck Accident Lawyer Helps You Get Compensation
Highway hypnosis is a common factor in truck accidents in Oregon and can leave you suffering serious personal injuries. At the Johnston Law Firm, we help you get the compensation you are entitled to in a claim. To get the trusted legal guidance and professional representation you need in dealing with trucking companies and their attorneys, reach out and call (503) 546-3167 or contact our Oregon truck accident lawyer online and request a consultation today.