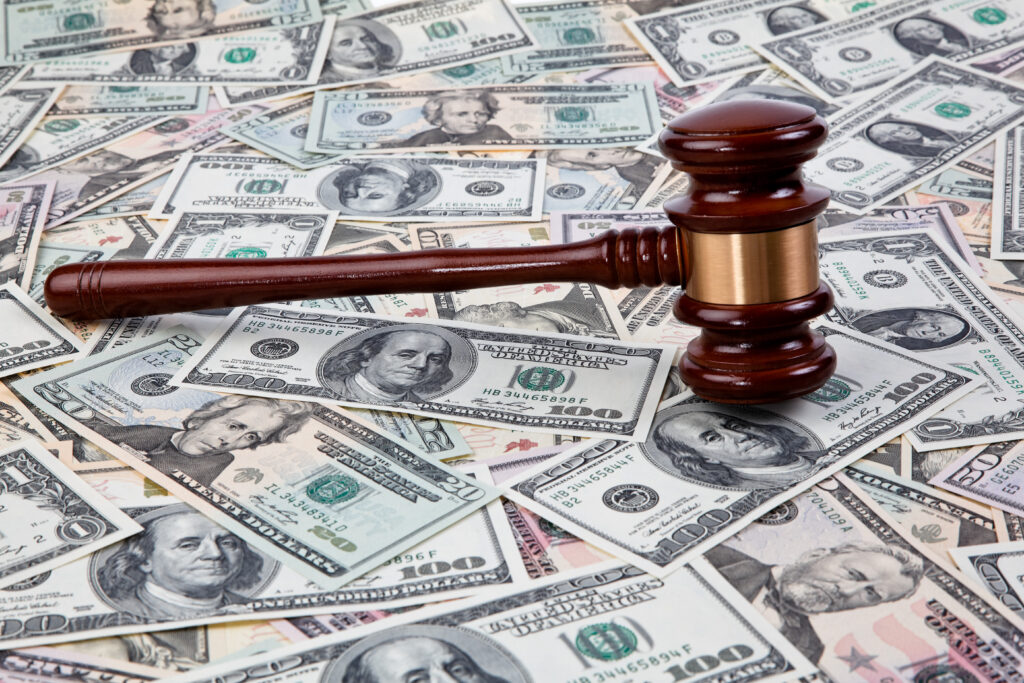 Personal injuries are one of the leading causes of death and disability in Oregon. Each year they impact hundreds of thousands of people. In addition to physical harm, personal injuries take a heavy financial toll as well. Our Oregon personal injury lawyer explains more about the costs involved and how to get the maximum amount of compensation you are entitled to in a claim.
Common Causes Of Personal Injuries In Oregon
Accidents often happen due to the reckless and negligent behavior of others involved and can leave you with serious personal injuries. According to the Oregon Health Authority, over 300,000 people throughout the state suffer personal injuries each year. Among the most common causes include: 
Car, truck, and motorcycle accidents;
Truck accidents;
Bicycle and pedestrian accidents;
Slip and fall accidents;
Getting struck by or against objects;
Fires and burn injuries;
Dog bites and attacks.
The High Costs Of Personal Injuries And How To Get Compensation
Any of the above has the potential to cause broken bones, torn muscles or tendons, concussions, and other head, back, or neck injuries. Unfortunately, the Centers for Disease Control and Prevention (CDC) reports the costs associated with even relatively minor personal injuries can total several thousand dollars. In more severe cases, costs can reach $1 million or more. 
When personal injuries happen due to negligence on the part of others involved, you have the right to hold them liable for these losses. These are generally two options in seeking compensation:
File a claim against the at-fault party's insurer: The at-fault party may have insurance to help cover your losses. However, insurers have a financial motive for denying and downplaying claims, and the maximum amount you are entitled to is limited by the terms of coverage.
File a personal injury lawsuit: If the at-fault party is uninsured or their policy fails to cover all your costs, you may be entitled to file a personal injury lawsuit against them. This is often the best course of action to get the total amount you deserve.
Protecting Your Rights In A Personal Injury Claim
Your actions in the immediate aftermath of an accident and in the days following play a major role in maximizing the amount you are entitled to in a claim. To protect yourself, our legal team encourages taking the following steps:
Report the incident immediately to the police, the property owner, or others involved.
Make sure that an accident report is filed.
Get the contact information for everyone involved, including any witnesses at the scene.
Gather other evidence, such as photos or videos of the accident site and your injuries.
Seek medical care right away and follow your doctor's instructions.
Reach out to our Oregon personal injury lawyer before making any statements to insurers or accepting any settlements.
Get The Total Compensation You Deserve
When filing a claim, it is important to be aware that you only have one chance to get the compensation you need to recover. Once you settle your case, you waive the right to any future claims. Consulting with our Oregon personal injury lawyer first helps ensure you get the total amount you deserve.
We negotiate with insurance representatives to get you the best possible settlement and will not hesitate to file a lawsuit through the local civil court if needed. Compensation in a lawsuit is referred to as damages. Under the Oregon Revised Statutes, common types of damages available include: 
Economic damages: This covers tangible losses you suffer and includes property damages, coverage of all current medical expenses and lost wages, and any future medical costs or lost earnings you are likely to incur.
Non-economic damages: This covers intangible losses due to personal injuries, such as pain, suffering, mental anguish due to scarring, disfigurement, or disability, and loss of enjoyment in life.
Punitive damages: As the name implies, this is an additional amount designed to punish the at-fault party in cases of gross negligence and sends a message to others, discouraging them from engaging in the same type of behavior.
Request A Consultation With Our Oregon Personal Injury Lawyer
When personal injuries in Oregon happen, you only have one chance to get the compensation you need to recover. To get the maximum amount you are entitled to in a claim, get the trusted legal guidance and experienced representation you need at the Johnston Law Firm. Call (503) 546-3167 or contact our Oregon personal injury lawyer online and request a consultation today.