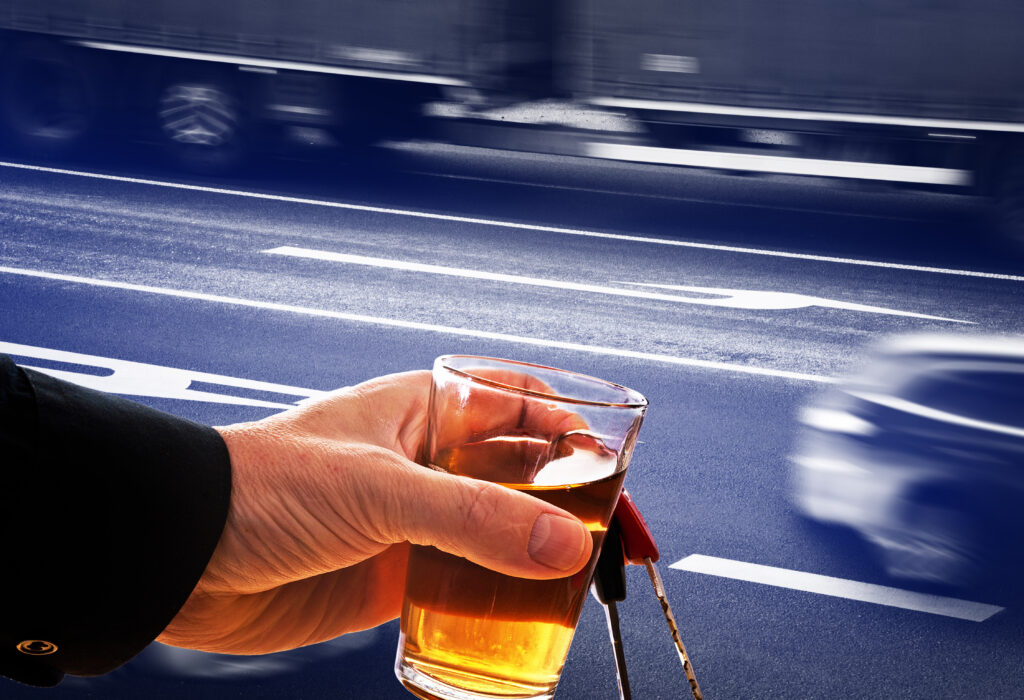 The holiday spirit is in the air as Portland gears up for Thanksgiving. Decorations are hung, stores are crowded, and all types of celebrations are planned. Amidst the hustle and bustle, our Portland car accident lawyer urges you to make safety a top priority.
Drunk driving in Portland poses major hazards over Thanksgiving weekend. To protect yourself and your loved ones this holiday season, be aware of the risks and know what to do if you encounter a drunk driver on the road.
Thanksgiving Drunk Driving Car Accidents In Portland
Thanksgiving is a favorite time of year for many people, less hectic and demanding than the winter holidays to come. The focus is generally on food, family, and fun, with alcohol playing a significant role in many gatherings.
Be aware having a few drinks can impact your driving abilities, making a car accident more likely to happen. Statistics from the Portland Bureau of Transportation (PBOT) indicate that close to 75 people are killed in car accidents in Portland each year, while thousands of other victims suffer serious personal injuries. One of the most common times of year is over the Thanksgiving holiday weekend.
Even a small amount of alcohol can seriously impact your physical and cognitive abilities, endangering you, others in your vehicle, and everyone on the road. Among the most common effects include:
Blurred or double vision, making it harder to see the road or other cars;
Poor judgment and reasoning skills, impacting your ability to make important driving decisions;
Lack of coordination and control over movements, making it harder to steer and apply the brakes;
Reduced reaction times and an overall lower response rate, creating serious hazards when dealing with other traffic.
Ditch Blackout Wednesday And Drink Reasonably Over Thanksgiving Weekend 
Happy reunions with people from out-of-town and being able to share a good meal with people you love are among the things we are most grateful for at Thanksgiving. However, in dealing with what can feel like forced festivities and spending long periods of time with people we may not know well or like, many turn to alcohol.
It typically starts the day before Thanksgiving, when many people are getting off work for the holiday weekend or arriving in from out-of-town. It is known as Black-Out Wednesday, and the National Highway Traffic Safety Administration (NHTSA) warns it is one of the most dangerous nights to be out on the roads. 
Overindulging at any time over the holiday can put you and your passengers at serious risk. To help prevent drunk driving car accidents in Portland this Thanksgiving, follow these tips:
Never get behind the wheel if you have any amount of alcohol in your system;
If you are going out and plan on drinking, make other arrangements to get home;
If you want to enjoy a glass of wine or a cocktail during the day, make sure to eat and not drive for at least an hour after;
Never get in a car with a driver who is intoxicated, and do whatever is needed to prevent them from being on the road.
Protect Yourself Against Drunk Driving Car Accidents In Portland Over Thanksgiving
Travel Portland lists a variety of activities over the Thanksgiving holiday weekend geared to people of all ages and lifestyles. Whether having family in, visiting friends and other loved ones, or attending tree lightings, holiday markets, or other events, make safety your top priority. 
Unfortunately, even if you avoid drinking, other drivers could put you at risk. When driving, particularly at night, when there are more drunk drivers on the road, be aware of signs another motorist is impaired and take the following actions:
Give them plenty of space on the road;
Do not engage with them in any way
If they are exhibiting reckless driving behavior, note the vehicle description and license plate number if possible;
Pull over at the first safe location and notify law enforcement.
If you are in a crash and suspect the other driver is impaired, contact the police immediately. Take photos of the accident scene, get a copy of the police report, and contact our Portland car accident lawyers right away.
Request A Consultation With Our Portland Car Accident Lawyers Today
At the Johnston Law Firm, we wish you and your loved ones a safe and healthy Thanksgiving. When accidents happen, we are here to help. To request a consultation, call (503) 546-3167 or contact our Portland car accident lawyers online today.