Most of us engage in activities all the time that put us at risk of injury. While often attributed as unintentional "accidents", the fact is these injuries sometimes occur as the result of another's reckless or negligent actions.
Injuries resulting from accidents, falls, attacks, etc can leave you facing substantial medical debt, while impacting your health for years in the future. The following highlights four of the most common causes for personal injury, and what you should do in the event you find yourself a victim.  
Common Causes of Nonfatal Injuries
According to the latest statistics from the Centers for Disease Control and Prevention (CDC), close to 40 million people each year in the U.S. are victims of accidents or unintentional injuries that are severe enough to require a trip to the local emergency room.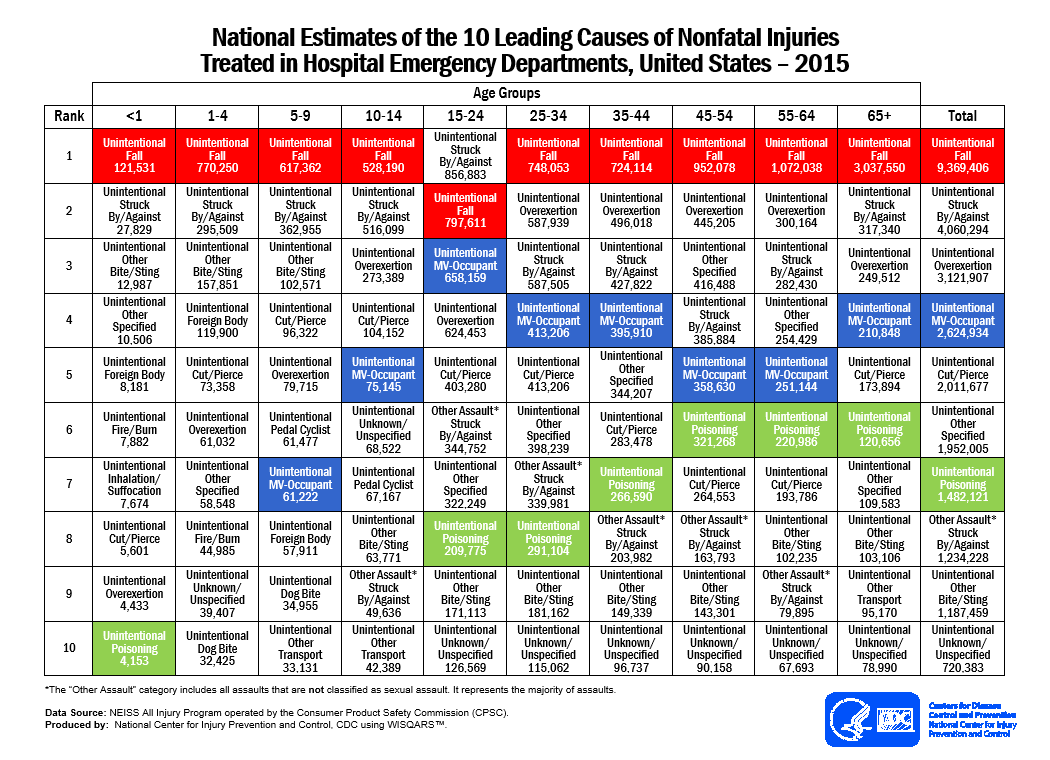 CDC data indicates that the following are among the most common causes for nonfatal injuries:
Slips and Falls:

The most common type of personal injury in the U.S., these often occur due to conditions such as wet, slippery floors, uneven sidewalks, crowded aisles, or a lack of proper lighting or handrails. The

Oregon Health Authority (OHA)

reports that of the nearly 15,000 people who suffered personal injuries serious enough as to require hospitalization,

over half

were the result of a slip and fall incident.

Being Struck By or Against an Object:

Injuries sustained by being struck by or against objects can occur at work, in a store or restaurant, during recreational activities, or even at your own or another person's home. 

In public places, common culprits include loose lighting fixtures, improperly stocked shelves, and debris from areas under construction. Sports activities, whether you are an onlooker or a participant, could also put you at risk, as can low-hanging or falling tree branches in local parks or in your neighborhood.
Overexertion:

These injuries commonly affect joints, muscles, and other soft tissues. They often occur at work, and can be caused by heavy lifting, bending, and stretching, or from repetitive tasks that result in strain or injury. 

Overexertion also occurs during sports and recreational activities. MedlinePlus advises that improper training, inadequate warm up time, and failing to follow standard safety procedures can all put you at risk.
Motor Vehicle Accidents:

As one of the most common causes of personal injury, motor vehicle accidents have the potential to cause damage that is both life altering and life threatening. The reckless driving behaviors of other motorists endanger their own lives, along with that of their passengers, other motorists, bicyclists, and pedestrians.
Contact Us for Help with Your Case
When personal injuries do occur, you need to report it to the property manager or to local law enforcement and get medical care immediately, even if you think your injuries are minor. Contact the Johnston Law Firm in Portland, OR to arrange a free consultation with our experienced personal injury attorney, Marc Johnston, who can advise you on your rights in filing a claim.