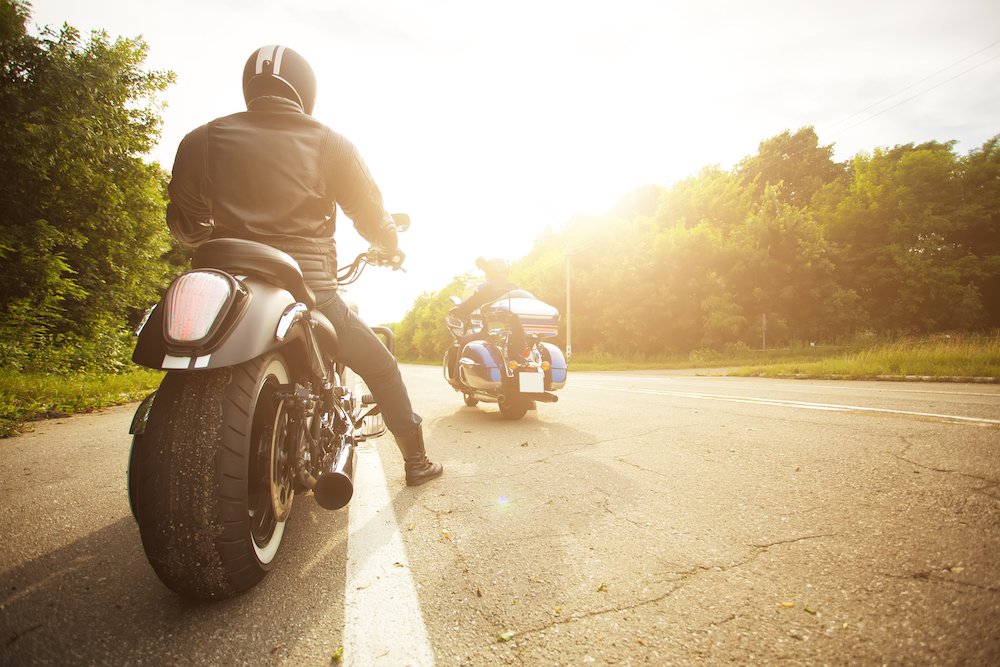 Motorcycle enthusiasts from across the area will be heading to Portland for the annual One Motorcycle Show. The three-day event celebrates all things pertaining to motorcycle culture, including racing, custom bikes, and plenty of vendors. While typically a lot of fun, it is important to focus on safety, both during the event and throughout the warm weather months. Our Portland motorcycle accident attorney recommends a few simple tips to help prevent personal injuries.
One Moto Show Draws Thousands Of Bikers To Portland
Motorcycle enthusiasts eagerly look forward to spring. In addition to providing the perfect weather for riding, it also means the One Motorcycle Show is in town. Affectionately referred to as 'One Moto' among festival planners, the three-day event draws thousands of motorcyclists to the Portland area.
In its 14th year, the One Moto Show will be held Friday, April 28 through Sunday, April 30, 2023. It takes place in Zidell Yards, a rustic, open-air space along the waterfront in Southwest Portland. Pre-festivities begin Thursday night with a motocross race. Tickets for the festival can be purchased in advance and range in price from $14 to over $100. Hotels in the area are already selling out, as motorcyclists from the surrounding area and other states make plans to head to town for the weekend.
Thor Drake, the organizer of the event and owner of Northeast Portland's See See Motorcycles, a popular coffee shop/biker gear store, says it is the biggest show of its kind in the world. The various events that will take place during it include:
Extensive displays of more than 200 custom-built motorcycles;
The popular 21 Helmets showcase, a collection of cool and custom-made protective headgear;
Drag racing, cycling, and motocross events;
An obstacle course, where motorcyclists can test their skills;
Live music, local and regional artisans, and food vendors.
Make Motorcycle Safety Your Top Priority
Whether you are planning on attending the One Moto festival or simply gearing up for another motorcycle riding season, it is important to make safety a top priority. According to the state Department of Transportation (ODOT), nearly 80 people are killed as a result of motorcycle accidents in Oregon each year, while hundreds of other motorcyclists and their passengers suffer severe and potentially debilitating personal injuries. To prevent being a victim, it is important to follow some simple safety tips:
Make sure the motorcycle you are riding is suitable to your size and skill level;
Make sure it is regularly maintained;
Consider taking a motorcycle training safety refresher course each spring to brush up on your skills;
Wear the appropriate safety gear, including a helmet, long pants, boots or other protective footwear, riding gloves, and sunglasses to reduce glare;
Follow all traffic rules and regulations;
Keep a safe distance from other vehicles and avoid tailgating;
Refrain from aggressive driving behaviors, even if another driver tries to instigate problems;
If you plan on drinking, park your bike;
Pay attention on the road and be aware of the risks, especially during adverse weather, in heavy traffic conditions, or when events such as the One Motor Show bring large crowds of people to town.
The Role Other Drivers Play In Motorcycle Safety
Even if you do not ride a motorcycle, it is important to be aware of the larger numbers of bikers on the road during the One Moto Show and over the course of summer in general. According to the National Highway Traffic Safety Administration (NHTSA), reckless behavior on the part of motorists significantly increases motorcycle accident risks. Whether you encounter a single rider or a group of motorcyclists, follow these tips to keep everyone safe:
Be aware that driving a motorcycle is far different from driving a car in terms of responsiveness and handling;
Give motorcyclists adequate space on the road;
Avoid sudden stops or cutting them off in traffic, which is a common cause of collisions;
Follow posted speed limits and go slower in heavy traffic conditions;
Be aware that lane splitting, which is when a motorcyclist drives between lanes, is still illegal under the Oregon Statutes, but it is allowed in neighboring states.
Injured In A Crash? Contact Our Portland Motorcycle Accident Lawyer
Motorcycle accident risks increase over warm weather months and when events, such as the One Moto Show, are in town. If you are injured, the Johnston Law Firm provides professional legal representation in filing a claim. To get the compensation you need to recover, call (503) 546-3167 or contact our Portland motorcycle lawyer online and request a consultation.