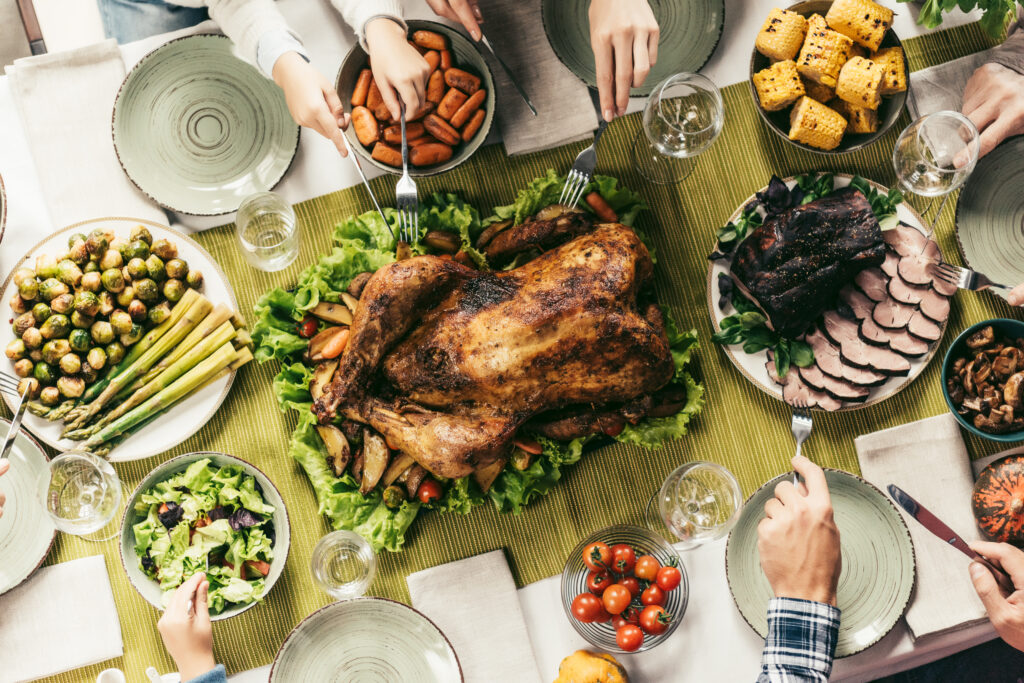 Thanksgiving conjures images of grateful hearts, fun family gatherings, and festive tables fully loaded with an abundance of our favorite foods. However, having people at your home, hosting holiday parties, and taking advantage of day-after-Thanksgiving sales can all pose some serious hazards.
Slips and falls, being struck by objects, and other accidents can all leave you suffering serious personal injuries in Portland. In many cases, property owners can be held liable. Our Portland premises liability lawyer explains more about how to prevent common types of Thanksgiving holiday accidents and your rights regarding compensation when they do occur.
Thanksgiving Fire And Burn Injury Risks
As the unofficial kick-off for the holiday season, Thanksgiving celebrations typically focus on sharing elaborate meals with family and friends. If you are the one planning this year's feast, or if you are hosting any type of holiday party, be sure to make safety your top priority.
One of the biggest risks concerns house fires and burn injuries. According to the National Fire Protection Association (NFPA), the focus on cooking over the holiday can create certain hazards. In addition to potentially major mishaps that can happen while roasting or deep frying a bird, hot stove tops, burning candles, bonfires, and fireplaces also pose serious hazards. To reduce the risks, take these precautions: 
Keep your kitchen and dining area free of clutter;
Prevent children from wandering in and out of cooking areas;
Avoid wearing long sleeves or flowing items when working near the oven or stove;
Use a deep pan when cooking your turkey, which can help prevent drippings from splattering;
If you use a deep fryer, do so outside and follow all manufacturer's instructions;
Never leave foods unattended while cooking;
Make sure candles and fireplaces are completely extinguished at the end of your gathering.
Making Your Home Safe For Guests
Fall in Portland means wet weather, falling tree branches, puddles, and piles of leaves. These can all pose serious hazards to you and your guests. According to the Oregon Health Authority, falls are one of the most common accidents over the Thanksgiving holidays. Getting struck by or against objects can also cause serious harm. To keep everyone safe, take these precautions: 
Clear sidewalks and driveways before guests arrive;
Trim bushes to increase visibility and clear any rotting tree branches that could fall;
If you have outdoor decorations, make sure extension cords do not pose trip risks;
Use non-slip mats at the entrance of your home;
Clear clutter from hallways and stairs;
Use caution with throw rugs, which can increase fall risks;
Make sure any decorations or items, such as shelving, are properly secured.
Protect Personal Safety When Out And About In Portland Over Thanksgiving 
For many people, taking advantage of one-day-only sales plays an important part in the Thanksgiving holiday, and many stores are open all night to accommodate the crowds. Unfortunately, while these types of events can be fun and allow you to get a jump on your holiday shopping, they can also pose risks.
Overcrowding, cluttered aisles, and overstocked shelves can all increase the risk of personal injuries in Portland during day-after-Thanksgiving shopping. To protect your safety, the National Safety Council recommends these tips:
Wear shoes with non-slip soles while shopping;
Be patient and expect heavy crowds;
Avoid pushing or crowding your way through doorways or other congested areas;
Make note of emergency exits as soon as you enter the store;
Avoid climbing on shelves and ask for help in reaching high items;
Be conscious of stock loading equipment;
If you see or sense any type of aggressive behavior in the crowd, make a hasty exit.
Premises Liability: Our Portland Personal Injury Lawyers Protect Your Rights
Slips and falls, getting struck by objects, burn injuries, and other types of accidents are common over the Thanksgiving holiday and can result in serious personal injuries in Portland. If you or someone you love is a victim, the property owner can be held liable for your medical expenses, lost wages, and other costs. 
Property owners have a legal duty to maintain the premises and to warn visitors of potential hazards. When they fail in this duty, the Johnston Law Firm can guide you through the process of filing a premises liability claim. To discuss your options and the amount of compensation you may be entitled to, call (503) 546-3167 or contact our office online and request a consultation with our Portland personal injury lawyers today.