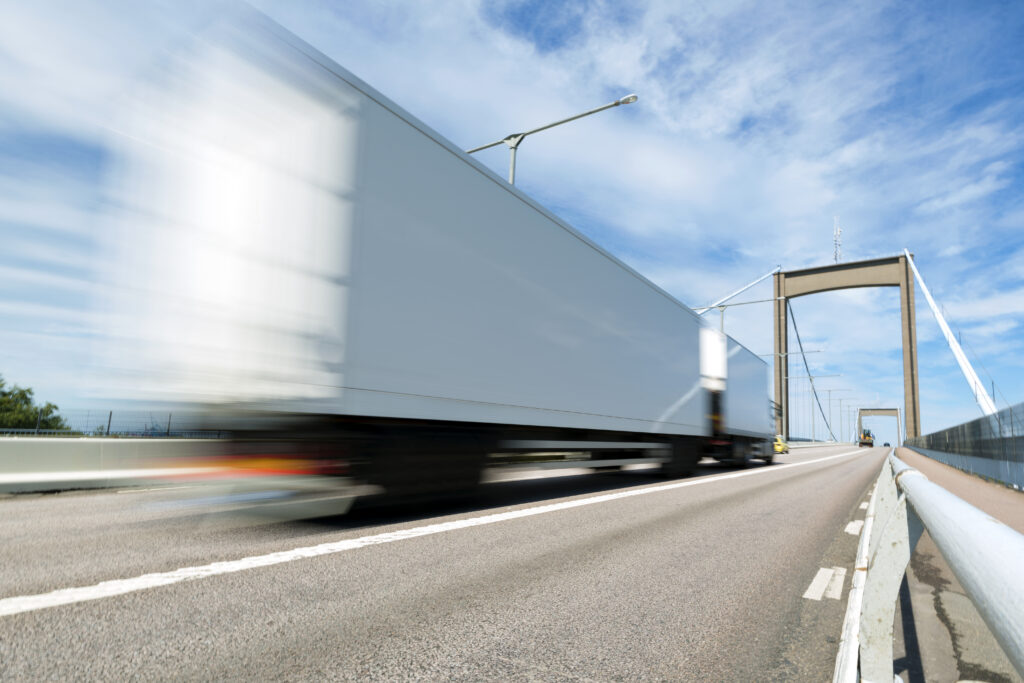 According to a report from ABC News, seven people were killed and others were injured in a massive commercial truck accident on Interstate-5. The tragic crash happened in Albany, OR, on a rural stretch of highway between Salem and Eugene. The trucker has now been arrested and charged with several criminal counts, including DUI manslaughter. In this article, our Oregon truck accident lawyer provides a more detailed overview about what we know about the collision and explains the most important things to know about the semi-truck accident claims process.
A Devastating Truck Crash in Oregon Kills Seven (The Trucker Arrested for DUI)
A fatal accident occurred on Interstate 5 near Salem, Oregon, resulting in seven deaths and injuring four others. The crash—which happened on the afternoon of May 18th—was caused by a semi truck, driven by a 52-year-old California man named Lincoln Clayton Smith. Mr. Smith veered off-road, colliding with a passenger van carrying 11 people.
The impact propelled the van into a stationary semi truck, resulting in catastrophic damage to the van and its occupants. Six individuals died on site, while one succumbed to injuries after being airlifted to the hospital. The four survivors remain hospitalized, with no updates yet on their condition. The occupants of the van were local farm workers.
Based on the results of a preliminary investigation, law enforcement officers in Oregon believe that intoxicated driving contributed to the crash. As reported by CBS News, Lincoln Clayton Smith was arrested and charged with seven different criminal counts, including felony drunk driving manslaughter charges. Mr. Smith is being held in custody without bail.
Intoxicated Driving By a Trucker is Exceptionally Dangerous
Drunk driving (or drugged driving) by a truck is something that should never happen. The dangers associated with intoxicated driving are amplified when it comes to commercial truckers due to the sheer size and complexity of the vehicles they operate. One primary risk factor is the substantial weight and size of these trucks, which can cause catastrophic damage and serious injuries if an accident occurs.
The impact of intoxication on a trucker's reaction time poses another threat. With alcohol or drugs compromising their ability to respond promptly, the already extended stopping distances required by large trucks become even longer, exponentially increasing the potential for collisions. The maximum legal blood alcohol concentration (BAC) for commercial drivers in Oregon is only 0.04. An intoxicated trucker can face serious criminal charges and civil liability for a crash.
What to Know About Commercial Truck Accident Liability in Oregon
Commercial truck accident liability in Oregon is determined by a fault-based standard—meaning that the party deemed responsible for causing the accident is liable for the damages. Under Oregon law (ORS § 31.600), our state uses a comparative negligence system. Each party to a trucking collision will be responsible for their proportionate share of the blame. A thorough and comprehensive investigation of every commercial truck accident is a must. A negligent trucker—including one that causes a crash due to drunk driving and/or reckless driving—must be held accountable. Their employer must be held accountable as well.
A Note on Wrongful Death Claims in Oregon: A fully loaded tractor trailer can weigh up to 80,000 pounds in Oregon. Unfortunately, these large vehicles are disproportionately likely to be involved in catastrophic and fatal collisions—as tragically occurred near Salem last week. In Oregon, a personal representative of the estate of a deceased victim has the right to file a wrongful death on behalf of the surviving family members.
Recovering Compensation After a Commercial Truck Crash
Following a serious tractor trailer crash, it is imperative that victims and their families are able to get justice and the full and fair compensation that they are due under the law. The unfortunate reality is that trucking companies and their commercial insurance carriers can make it challenging for people to recover damages. Big corporations want to resolve cases for less. Our Salem, OR truck accident attorneys go above and beyond to help secure the absolute maximum financial support. You and your family may be entitled to recover monetary compensation for:
Property damage (vehicle repairs);
Emergency medical treatment;
Hospital bills and other medical expenses;
Medications and medical equipment;
Physical therapy and other long-term health needs;
Lost wages and diminished earning capability;
Pain and suffering & mental anguish;
Disability and/or disfigurement; and
Wrongful death damages.
How The Johnston Law Firm Can Help Truck Accident Victims and their Families
Commercial truck accident claims are notoriously complex—especially so for fatal crashes. At The Johnston Law Firm, LLC, we are a compassionate, justice-focused law firm that supports victims and grieving families—not big trucking companies or their insurers. We are proactive and committed to personal service. Among other things, our Salem commercial truck accident lawyer is prepared to:
Listen to your story and answer questions about personal injury/wrongful death claims;
Thoroughly investigate a catastrophic trucking accident, gathering the relevant evidence;
Handle the legal paperwork and all correspondence with the defendant and insurers; and
Take aggressive legal action to help you and your family get the very best outcome.
Were you or your family member involved in the terrible Salem commercial truck accident that was caused by a suspected drunk driver? We are actively ready to investigate this case and we will fight tirelessly for justice, accountability, closure, and the absolute maximum financial compensation for victims and families. Negligent truckers and trucking companies must be held accountable.
Contact Our Oregon Commercial Truck Accident Attorney Today
At The Johnston Law Firm, LLC, our Oregon semi-truck accident lawyer is a passionate, justice-advocate for victims and families. If you or a loved one was involved in the tragic Salem area tractor-trailer crash, we are here to take care of your legal needs. Contact us today to set up a free, fully confidential initial consultation. With an office in Portland, we are well-positioned to represent truck accident victims and their families in Salem and throughout the surrounding region.