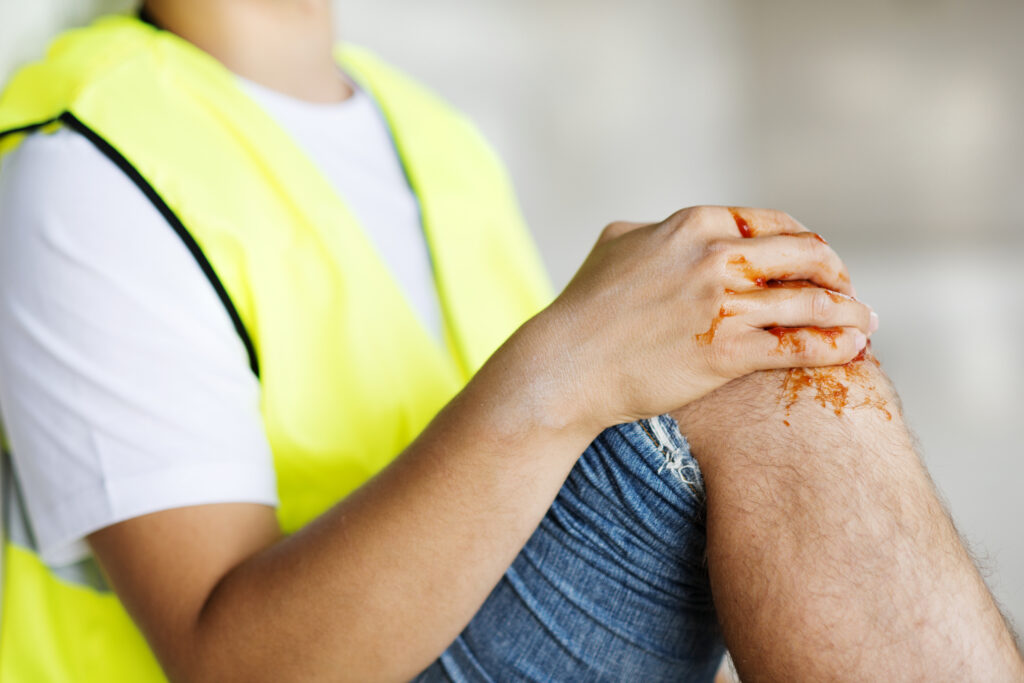 Certain types of job industries are more dangerous than others. While workers in these fields are routinely encouraged to take safety precautions, it is important for employees in all occupations to be aware of the potential risks. Workplace accidents in Oregon are a leading cause of serious and potentially disabling personal injuries. Our Oregon workplace accident lawyer explains how to protect yourself and your rights in filing a claim.
Common Causes of Workplace Injuries In Oregon
On-the-job accidents and injuries are a serious problem throughout the state. According to the Bureau of Labor Statistics (BLS), close to 50,000 workplace accidents and injuries in Oregon are reported each year. The incidence rate is significantly higher than in some other states, and it is important for workers in all occupations to be aware of the potential hazards.
The BLS reports that construction workers and those in the manufacturing, trade, transportation, utilities, and public service fields are among those most at risk. However, mishaps on the job can happen to anyone, impacting your health, your financial security, and your ability to work or enjoy your favorite hobbies. Common causes of workplace injuries in Oregon include:
Slip and fall accidents, which may happen from heights or on level surfaces;
Getting struck by or against objects, such as workplace fixtures or construction debris;
Getting caught in between tools and machinery on the worksite;
Transportation accidents, which include crashes or being struck by a vehicle;
Overuse accidents, caused by repetitive stress and strain;
Fires, explosions, and accidents involving live wiring;
Exposure to hazardous substances.
Keeping Oregon Workers Safe And Sound On The Job
Each year during the second week of August, the Occupational Safety and Health Administration (OSHA) holds National Safe And Sound Week. The annual event raises awareness of how employers can help prevent workplace accidents and how workers can reduce their odds of suffering personal injuries. Actions that can help reduce the risks include:
Make sure workers have adequate training in performing potentially dangerous tasks or using tools and equipment;
Provide helmets, gloves, protective clothing, and other safety equipment;
Check ladders, machinery, and other tools to ensure they are in proper working order before use;
Use conveyor belts, lifts, and other equipment when performing heavy tasks;
Conduct periodic inspections of job sites and address any potential safety issues;
Avoid overscheduling workers or not providing adequate break periods, which increases personal injury risks.
When Workplace Accidents In Oregon Happen
When any type of workplace accident happens or you otherwise suffer personal injuries on the job, it is important to take certain actions to protect yourself and your rights in filing a claim. These include:
Report the incident immediately to your supervisor or the business owner;
Make sure an accident report is filed and includes all the details surrounding the situation;
Gather evidence, such as photos of the scene and the names of witnesses;
Regardless of the severity of your symptoms, seek immediate medical care;
Follow all of your doctor's instructions regarding testing, treatment, and work or other activity restrictions.
How To Get The Compensation You Need To Recover
If you are injured on the job, there are generally two options for seeking compensation. The first is to file a workers' compensation claim through your employer. Workers' compensation acts as a form of insurance. You may be entitled to benefits through the Oregon Workers' Compensation Division, which can cover a portion of your lost wages, medical expenses directly related to your injuries, and future lost income due to long-term disabilities.
Most employers are required to provide workers' compensation insurance for all employees. In cases where these benefits are unavailable, fail to cover all of your costs, or the negligent actions of others are directly responsible, your other option is to file a personal injury claim. This can entitle you to additional amounts not available through workers' compensation, such as:
Coverage of both current and future medical costs;
Coverage of your total current lost wages and any projected future lost earnings and benefits;
Additional amounts for your pain and suffering, as well as for any lost enjoyment in life due to your injuries.
Our Oregon Workplace Accident Lawyer Is Here To Help
At the Johnston Law Firm, we provide trusted legal guidance to injured workers and help them get the compensation they need to recover. To discuss your options in filing a claim, call (503) 546-3167 or contact our Oregon workplace accident lawyer online and request a consultation today.