The Johnston Law Firm Scholarship is designed to help one incoming college freshman in Oregon who intends to pursue a legal related degree such as, forensic science, political science, paralegal studies or criminology etc. After reviewing all the applications for the scholarship, we are pleased to announce that this years winner is Faith Hovenden! Congratulations Faith!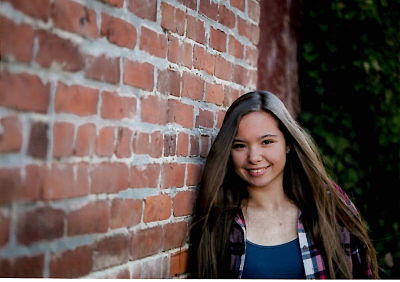 Faith has been accepted to the University of Oregon, and will pursue a degree in chemistry with the intention of working in crime labs as a forensic chemist. She has agreed to have her winning essay published. We invite you to read it below:
"Over the last few years, I have changed the paths of my educational and career goals numerous times. In middle school, I wanted to be a pediatric neurosurgeon. In my freshman year of high school, I wanted to become a criminal prosecuting attorney. I have since realized that I want to combine science and law; my goal is to become a forensic chemist and I would like to work in a government crime lab.
Earlier this month, I graduated from high school and earned my associate's degree from Chemeketa Community College. I will be continuing my education at the University of Oregon in the fall and I will be majoring in chemistry. This is the first step for me to obtain my career goals. I also hope to complete forensic science internships with a couple of crime labs that are located in and around Eugene, including the Springfield/Eugene Crime Lab and the Oregon State Crime Lab.
The job of a forensic chemist is to identify unknown substances at a crime scene. They often determine if chemicals are present within blood, food, drinks, and surrounding evidence. By identifying what chemical was used to complete a crime, the list of suspects can be narrowed down to exclude people who would not have access to that substance. Forensic chemists also testify as an expert witness in courtrooms frequently.
Society can benefit from the work of forensic chemists in numerous ways. First of all, people who have committed heinous crimes can be made to face the moral and legal consequences of their actions if a forensic chemist can identify that a chemical used was one that they had access to. This also means that criminals can be removed from the main part of society, which will prevent them from committing the same crime again.
Secondly, justice can be brought to victims and their families. Those who suffered at the hands of another individual deserve to know that the criminal is paying for their crimes and that they do not have to worry about that person targeting them again. Forensic chemists can help with this by testifying as an expert witness and assisting in the process of proving someone to be guilty.
Finally, closure can be brought to the families and friends of those who had their lives taken too early. Often, these families are left wondering what happened to their loved one. They have to live with the devastating results, but they have no idea how it actually occurred. Forensic chemists can use toxicology to determine if someone died due to the use of a fire accelerant, poison, chemical ingestion, or another means. Sometimes knowing the details of what happened is the first step for families to be able to move forward in a positive direction from a horrible event."  – Faith Hovenden