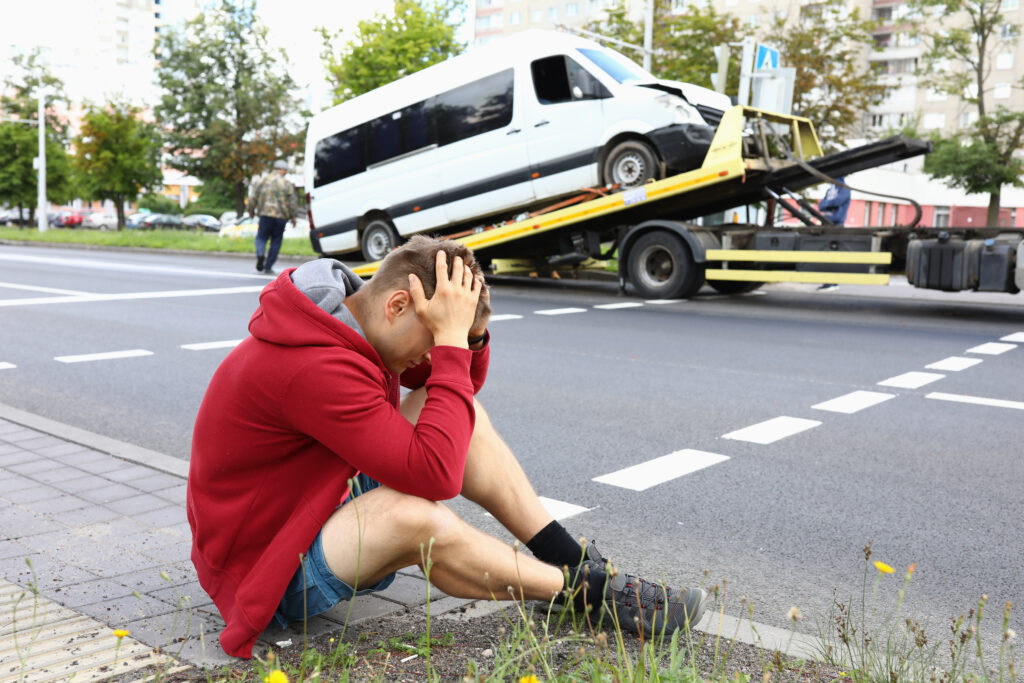 Car accidents in Portland are complex events. Determining exactly how they happened and who is responsible often proves challenging. In some cases, both drivers may have played a role in causing it to happen. Even if you were partially at fault, you may still be entitled to compensation. Our Portland car accident lawyer explains primary and secondary crash causes and how the legal theory of contributory negligence can protect your rights in a claim.
Determining Primary and Secondary Causes of Car Accidents In Portland
According to the City of Portland, more than 12,000 car accidents happen in our area each year. They are one of the leading causes of personal injuries, which can impact your health and your ability to work or engage in your usual hobbies for months or even years to come.
Generally, reckless behavior on the part of one of the drivers involved is responsible. This often includes speeding, distracted driving, running red lights or disregarding other traffic signs and signals, and driving under the influence of alcohol or drugs.
These are frequent primary causes of car crashes. However, there may be secondary causes for which the other driver involved is responsible. These might include:
Not looking in all directions at stop signs;
Driving slightly over or under the speed limit;
Suddenly stopping in heavy traffic;
Failing to properly maintain your vehicle, resulting in tire blow-outs, brake failures, and other problems.
These can be considered contributory actions and could impact your rights in filing a car accident claim in Portland.
What Is Contributory Negligence?
All Portland drivers are required to provide proof of financial responsibility, which generally takes the form of insurance policies. These policies can help to protect you against financial losses in the event of a crash. However, Oregon is also known as a 'fault-based' insurance state. This means that if you are injured in an accident or suffer property damages, you have the right to hold the at-fault driver accountable for your costs.
While you may be entitled to compensation through insurance they have in place, if the insurer can prove you were even somewhat at fault, they can deny your claim. In this type of situation, the theory of contributory negligence applies. This holds that each driver is legally liable for their portion of the blame.
Under the Oregon Revised Statutes (ORS 31.600), contributory negligence is not a bar to financial recovery. You may still be entitled to compensation for losses you suffered, but the amount you receive would be reduced by the portion for which you were responsible. For example:
You are involved in a car accident and suffer an estimated $100,000 in losses;
You are determined to be 40 percent at fault for the crash, while the other driver's actions are 60 percent responsible;
This means that the other driver could have to pay you $60,000, or 60 percent of your total losses.
Getting The Compensation You Are Entitled For Portland Car Accident Injuries
While you may still be entitled to compensation for car accident injuries in Portland even if you were partially at fault, insurance generally does not apply in these types of claims. To get the maximum amount of compensation you are entitled to, the best course of action is often to file a car accident lawsuit through the Multnomah County Civil Court.
Considering the amount you are entitled to will be reduced in a claim involving contributory fault, it is all the more important to accurately assess the total amount of compensation you will likely need to recover. This should include:
The actual amount needed to replace your vehicle, rather than just its estimated value;
Your current medical bills, as well as any future testing, treatment, physical therapy, or other medical costs you are likely to incur;
Coverage of current lost wages, and compensation for future losses in earnings in the event your injuries impact your abilities on the job;
Additional amounts for your pain, suffering, and any lost enjoyment in life your injuries cause.
Get Our Portland Car Accident Lawyer On Your Side
Determining fault when a car accident in Portland happens often proves challenging, and both drivers may bear a portion of the responsibility. However, even if you are partially at fault, you may still be entitled to compensation. To get the maximum amount you need to recover, get the Johnston Law Firm on your side. Call (503) 546-3167 or contact our Portland car accident lawyer online to request a consultation today.