Directions to Johnston Law Firm, P.C.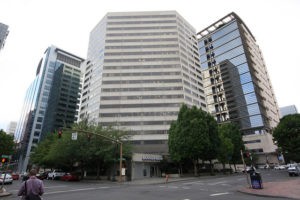 Our law office is conveniently located in downtown Portland in Suite 1905 of One Main Place.
TriMet's Light Rail connects downtown Portland with Beaverton, Clackamas, Gresham, Hillsboro, North/Northeast Portland and the airport.
Directions
Johnston Law Firm, P.C.
101 SW Main St, Suite 1905
Portland, OR 97201
Phone: (503) 546-3167
Parking
Underground parking is available at One Main Place and features disabled spaces, elevator access and bicycle racks.
$5.00 per hour, $15.00 maximum per day.