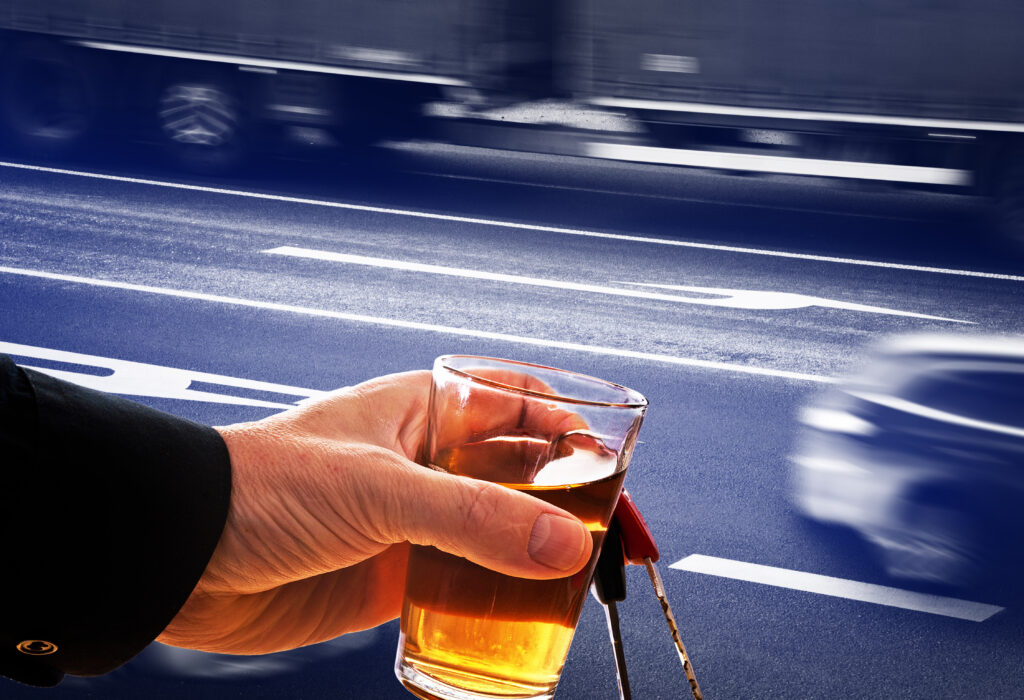 Despite strict laws prohibiting it and even stricter penalties for those who are caught, drunk driving continues to be a major problem on roads throughout Oregon. Drunk driving-related car accidents are a common cause of serious and potentially fatal personal injuries and tend to spike over the summer months. Our Oregon car accident lawyer explains more about the risks, what you can do to protect yourself, and how to get the compensation you need to recover if this type of crash happens.
Drunk Driving In Oregon Continues To Be A Problem
According to the Centers for Disease Control and Prevent (CDC), over 100 people are killed annually due to drunk-driving car accidents in Oregon. That averages to more than eight victims each month. Thousands of other drivers and passengers suffer serious personal injuries each year in these crashes, in addition to the number of bicyclists and pedestrians involved. 
To reduce the risks, the state has developed strict rules and regulations pertaining to law enforcement efforts and penalties drunk driving offenders face. These include:
Driving with a blood alcohol content (BAC) level of .08 is illegal, but you can also face criminal charges for lesser amounts or for being under the influence of recreational drugs or certain medications.
Sobriety checkpoints are a frequent tool used by law enforcement to apprehend offenders, and it is illegal to publicly disclose sobriety checkpoint locations.
Being convicted of a DUI can result in heavy fines, loss of your driver's license, and a mandatory minimum jail sentence.
Once your license is restored, you will be required to have an ignition interlock system that tests BAC levels before the car starts, even if you are a first-time offender.
How To Reduce Drunk Driving Risks
Despite strict state laws prohibiting it, drunk driving in Oregon continues to be a problem. Summer is the time of year when drunk driving car accident rates tend to spike, particularly towards the end of the season.
As a result, it is also the time of year when the National Highway Traffic Safety Administration (NHTSA) focuses on raising public awareness. The annual Drive Sober or Get Pulled Over campaign is held each August and aims at apprehending offenders and reducing drunk driving rates. Actions you can take to help reduce your risks include:
Never get behind the wheel if you have any amount of alcohol in your system;
Never get into a car with a driver who is under the influence;
If you plan on going out and drinking, take an Uber after or have a sober friend drive you home;
Avoid walking or riding a bike while under the influence as well.
If you are driving, walking, or biking late at night or during the early morning hours, be alert for drunk drivers on the road. Common signs that another driver is intoxicated include sudden stops or starts, going below or above posted speeds, and weaving in and out of lanes.
Injured In A Drunk Driving Accident In Oregon? 
If you or someone you love is injured in a drunk driving accident in Oregon, you may have the right to seek compensation. The at-fault driver can be held liable in a claim, as well as any establishment or individual who may have overserved them.
Filing a drunk driving car accident lawsuit against them can provide a sense of justice while helping to cover your costs. Under the Oregon Revised Statutes, common types of compensation you may be entitled to include: 
Economic damages, covering property losses, medical bills, and lost wages;
Non-economic damages, compensating you for your pain and suffering;
Punitive damages, which are designed to punish those at fault and send a message to others, preventing them from engaging in similarly dangerous behavior.
What if the at-fault party refuses to pay? Any legal judgments awarded through the court can be enforced by actions such as wage garnishment, asset seizure, and property liens.
Consult With Our Oregon Drunk Driving Accident Lawyer
Drunk driving accidents in Oregon have the potential to be devastating. Injuries suffered by innocent victims in these crashes can impact them and their families for years after. At the Johnston Law Firm, we provide the experienced, professional legal representation you need to hold those at fault accountable. 
Our Oregon car accident lawyer can guide you through the process of filing a claim, helping you get the total amount of compensation you deserve. To request a consultation, call (503) 546-3167 or contact our Oregon car accident lawyer online today.