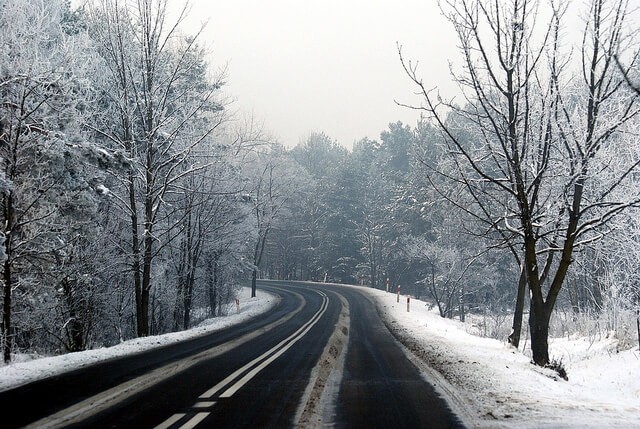 For most of us, it is one of our worst nightmares. You are driving down the road in poor winter weather conditions when your car begins to act strangely or suddenly loses power. If you are lucky, your cell phone is charged and you can call for assistance, and you may be near a public place where you can seek shelter while you wait. In less fortunate circumstances, your cellphone is dead or has no reception and you are left stranded, waiting for law enforcement or some random motorist to wander by.
It is important to be prepared for these types of situations, particularly in winter, because stranded drivers on poorly lit or desolate roads are especially vulnerable to car accidents and injuries. While we hope you never find yourself in this type of situation, knowing what to do and having an emergency winter car kit ready can leave you prepared just in case.
What To Pack In A Winter Car Survival Kit
Taking the time to pack a winter car kit is like taking out insurance: you hope you will never need it, but if you do, you will be glad it is there. Ice and snowy conditions make losing traction and skidding into an embankment more likely in the winter, and freezing temperatures can wreak havoc with your automotive system. In the event you do break down or get stuck on the roads, the kit you packed as insurance could be your means of survival or getting out of a jam. The Farmer's Almanac is calling for wet weather and the potential for blankets of snow this winter in Portland, and recommends keeping the following supplies on hand in your trunk to be prepared.
For Your Vehicle:
Battery jumper cables, in case your battery dies;

A tire repair kit, a pump, and a spare tire, in case of a flat or blowout;

Extra windshield wiper fluid, in case you run out;

A snow brush and ice scraper. Even if you break down, you will want to see out the windows;

A fire extinguisher, in case of an engine fire or gas leak;

A bag of kitty litter or sand, to be used for traction as well as for added weight;

Flares, to alert other motorists to your vehicle.
For You and Your Passengers:
A battery powered radio and flashlight, with extra batteries;

Thermal blankets and extra gloves and hats to keep warm;

A first aid kit and manual, in case of injuries;

A shovel and a pair of boots, in case you need to dig your car out of the snow;

Bottled water and high protein snacks, such as peanuts or granola bars, to stave off hunger and thirst;

A car cellphone charger, so you can recharge if your battery runs low.
Think twice before heading out in bad weather, and if you simply must travel, alert others to your plans, your travel route, and your estimated time of arrival.
What To Do If You Get Stranded On The Road
Car breakdowns are common in winter, when cold weather can cause fuel lines to freeze, belts to break, and batteries to drain. Winter traffic conditions can also be challenging, and bad roads or car accidents further ahead of you can leave you stuck for hours. In the event you do get stranded in your vehicle, remain calm and consider the following tips:
Stay where you are, and do not venture away from your vehicle unless there are stores or buildings nearby.

Use your cell phone to call for help. Being stranded in freezing temperatures is an emergency situation. You may call the police for assistance.

Turn your car off to conserve gas and your battery. You can turn it on again for brief periods as needed in order to stay warm.

Make sure your exterior exhaust pipe is clear of snow to avoid carbon monoxide buildup in your car when your engine is running.

Turn on your hazard lights, and use flares or triangle reflectors to alert passing motorists.

Keep your seat belt on, as you could still be at risk for car accidents and injuries, even while pulled over.
We here at the Johnston Law Firm wish you a warm and happy holiday season. As colder temperatures settle in, we hope you will reach out and help those who may be struggling or stranded around you. Stay safe!
Image by Lukasz Hejnak at Flickr