Gresham Personal Injury Attorney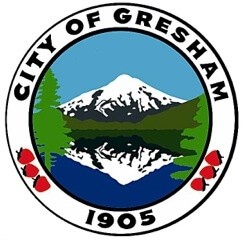 As the fourth-largest city in the state of Oregon, Gresham has a bustling population of more than 105,000. With many different professional opportunities and three school districts serving the area, Gresham is an attractive place to settle for families and individuals alike. To serve this community, Gresham has many different options for daily transportation, exercise, and recreation.
People can reach Gresham from both Route 26 and Interstate 84. If they choose not to drive, Gresham residents and visitors have access to public transportation via the MAX Light Rail Blue Line, TriMet's bus system, and the Sandy Metro Area fareless bus. In addition, there are many different trail for both bicyclists and pedestrians throughout the city.
No matter how you choose to get around, any form of transportation comes with the risk of accidents and injuries. Serious injuries in collisions, crosswalk accidents, and other incidents are all too common in and around the Gresham area. If you have been in an accident caused by the negligence of another person, it is critical that you consult with an experienced Gresham personal injury attorney as soon as possible. At Johnston Law Firm, P.C., we are here to help you.
Personal Injury Cases in Gresham Can Be Complicated
Some car collisions can be relatively straightforward, as one driver is obviously at fault for hitting another vehicle and causing their injury. However, in other cases, liability may not be as readily identifiable and the responsible party may be an auto manufacturer, property owner, or another party. Because complex legal issues can often arise, it is imperative to have a Gresham car accident lawyer who understands how to skillfully seek compensation for you.
At Johnston Law Firm, P.C., we handle many types of cases in addition to car accidents, including:
Medical negligence;

Dog bites;

Bicycle accidents;

Industrial and work site injuries;

Accidents resulting in catastrophic injuries; and

Injuries due to defective products.
These are only some examples of cases we handle, so please do not hesitate to call no matter what type of accident or injury has occurred.
Helping With Insurance Claims and Lawsuits
Attorney Marc A. Johnston can serve as an insurance lawyer to help you receive a favorable claim settlement from an insurance company following an injury. In addition, if the insurance company will not cooperate, Mr. Johnston is a skilled litigator who can represent your right to compensation in court.
If your case requires a legal claim, claims out of Gresham must be filed in the Multnomah County courthouse in Portland. Every courthouse–and courtroom for that matter–has its own quirks and judges have their own preferences for how cases are handled. These local procedures are in addition to Oregon court rules, as well. It is always crucial to have an attorney who is thoroughly familiar with specific court in which your case is filed.
Consult With An Experienced Gresham Personal Injury Lawyer Today
Whether you have sustained a pedestrian injury, a car accident injury, or any other type of personal injury in Gresham, Oregon, please call (503) 546-3167 to discuss your situation with the Johnston Law Firm, P.C. as soon as possible.
Useful Links: