McMinnville Personal Injury Attorney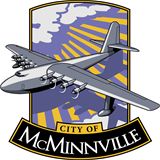 McMinnville, Oregon, is a small city of approximately 32,000 residents that serves as the county seat of Yamhill county, Oregon. Linfield College, a small liberal arts college, is located in McMinnville.
Other points of interest in McMinnville, Oregon include the Evergreen Aviation Museum, where the Spruce Goose, the largest propeller-driven seaplane in the world, and other notable aircraft are on display. McMinnville is also known for its annual celebrations, like Turkey Rama in downtown McMinnville and the Dragging the Gut festival, where residents and visitors can relive 1950s cruising culture in restored classic cars.
At these events and even simply during everyday life in McMinnville, it is possible to be involved in a crosswalk accident or another type of pedestrian or car accident. These kinds of accidents can lead to injuries, which can result in significant medical and other expenses for a recovering victim. If you have been involved in this type of accident, consider filing a personal injury claim with help from an experienced personal injury attorney to seek compensation for your expenses.
McMinnville Pedestrian Injuries Can Be Expensive
If you suffer an injury while out walking in McMinnville, you could find yourself facing significant expenses. These expenses might include:
Medical bills;

Mobility aids;

Hired help to attend to your cooking, cleaning, and other household chores;

Lost wages from time spend out of work;

The need for psychological counseling to overcome emotional trauma related to the accident; and

Intangible expenses, like topical medication for scars.



By filing a personal injury claim, you can seek compensation for these expenses. The key is being proactive. After your accident, seek medical attention right away. Do this even if you do not appear to be injured – your doctor's diagnosis and recommended treatment are important pieces of evidence to use to support your personal injury claim. Receiving prompt medical treatment can also be the difference between a quick recovery and a much more drawn-out healing process for you.
If you wait too long to file your claim, you can lose the right to seek compensation. In Oregon, the statute of limitations for personal injury claims is two years from the date of the accident. Once you have received a diagnosis for your injury and adequate medical treatment, contact an experienced personal injury lawyer to move forward with the personal injury claim process. He or she will advise you about how to proceed with your claim, file it on your behalf, and negotiate with any other parties involved to help you get the money you need.
Personal Injury Lawyers in McMinnville
Car accidents can happen anywhere there are cars. Whether an accident occurs because of a driver's negligence, a roadway that the city did not adequately maintain, or adverse weather conditions, injuries can occur and victims can find themselves struggling with their damages. If you are a victim of a pedestrian injury or a car accident in McMinnville, OR or in the surrounding area, contact our team of experienced insurance lawyers at Johnston Law Firm, P.C. by calling (503) 546-3167 today to begin working on your claim with us.
Useful Links: