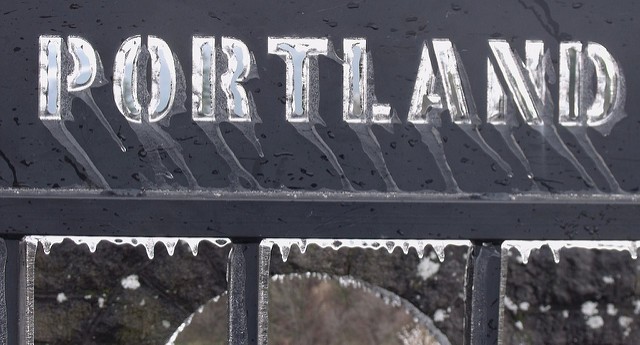 While winter is fast approaching, bringing with it shorter days and colder temperatures, there are still plenty of things to do both inside and outside throughout Portland to keep yourself and your family entertained. At the Johnston Law Firm, we know how busy most people are with work, school, and family obligations during the week, and how important to is to take the time to relax and enjoy something fun over the weekend. The following is a list of some favorite winter activities in Portland that our families look forward to that help make the most of the season and enjoy this time of year.
Activities that Run Through the Winter Months in Portland
Whether you are looking for something indoors or want to get out and enjoy the fresh air, there are plenty of sporting events and recreational activities to choose from during the winter months in Portland:
Skating:
After being closed for extensive remodeling, the Lloyd Center Ice Rink reopens in November. With its vantage point in the center of Lloyd Mall, it is a great place to enjoy some fun on the ice while being surrounded by all the pre-holiday shopping excitement.  
Sporting Events:
If you are a fan of skating, you might also enjoy a Western Hockey League game featuring the  Portland Winterhawks. NBA basketball falls can cheer on the Portland Trailblazers, which feature a full schedule of games throughout the winter months.
Outdoor Adventures:
For sheer thrills and adventure, check out the Mt Hood Ski Bowl, which offers all things snow-related, including skiing, tubing, snowmobiling, and hiking. Onlookers can check out the action while sipping hot cocoa in front of the fire at the lodge and resort.
The Portland Saturday market continues to attract both vendors and shoppers up until December 24, when it closes until the spring, and its Festival of the Last Minute the week before Christmas is a tradition for many families.
Seasonal Activities Leading Up to The Holidays
Speaking of the holidays, there are festivals, fairs, and other fun events filling every week from now on through the beginning of 2017. Some of our favorites include:
While these are some of our favorites, it is just a small sampling of all our area has to offer. Regardless of the types of activities you choose to enjoy, be aware of the potential for injuries and put safety first at all times. Follow all rules and guidelines at each event or facility, and always have a designated driver if you plan on drinking.
CC image by Sarah McDevitt at Flickr