Hillsboro Personal Injury Attorney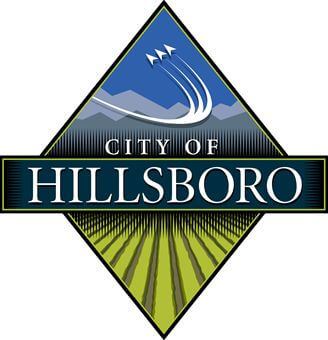 Hillsboro is the county seat of Washington County, Oregon and is part of the Portland metropolitan area. Starting as a small railroad town in the 1800's, Hillsboro is now a vibrant area with a population of more than 91,000. The area is home to the "Silicon Forest," which refers to a gathering of tech companies including Intel, Hewlett-Packard, and many more. This technological center brings many individuals and families to the Hillsboro area.
In addition to the wide variety of professional opportunities, there are a number of historical sites including the Old Scotch Church. Residents and visitors alike can enjoy performances by the Oregon Chorale and the Hillsboro Symphony Orchestra, as well as productions put on by the Hillsboro Artists' Regional Theatre. Other popular attractions include the Washington County Museum, various performance and gallery spaces, and many different parks and recreational facilities.
Though Hillsboro has many different attractions and benefits for people who live, work, or simply visit there, the same risks of injury exist in Hillsboro as an other city. Everyday, individuals are injured in auto collisions, crosswalk accidents, and many other kinds of preventable accidents. If you have sustained any injuries in or around Hillsboro, it is important to discuss your situation with an experienced personal injury attorney at Johnston Law Firm, P.C. as soon as possible.
Representing The Rights Of Injured Victims In Hillsboro
Many different kinds of accidents can result in personal injuries and, if you want to seek compensation from the responsible party, you should ensure you speak with an attorney familiar with your types of case. For example, if you have sustained a pedestrian injury, you should make sure your lawyer understands the liability issues in this type of case. If you have been in a vehicle collision, it is critical to have an experienced car accident lawyer on your side.
In addition to auto and pedestrian accidents, Johnston Law Firm, P.C. can successfully handle the following types of cases:
Dog bites

Bicycle accidents

Defective products

Medical malpractice

Accidents involving children

Workplace injuries
Providing Guidance With Insurance Claims
Prior to filing a legal claim with the Washington County courts, you may be able to obtain the financial recovery you deserve for your injuries by filing an insurance claim. While many people believe they can handle insurance issues on their own, the assistance of a skilled insurance lawyer can greatly increase your chances of receiving the full amount you deserve for your injuries and losses. Attorney Marc A. Johnston can assist you from the start of your insurance claim and, if the insurance company will not provide the compensation you need, can pursue a legal claim on your behalf.
Call a Hillsboro Personal Injury Attorney For Help
If you have sustained any type of injury in any type of accident, you should not delay in calling a Hillsboro personal injury lawyer at the Johnston Law Firm, P.C. today. Consultations are free, so please call (503) 546-3167 to find out more about how we can help you today.
Useful Links: