Portland Car Accident Attorney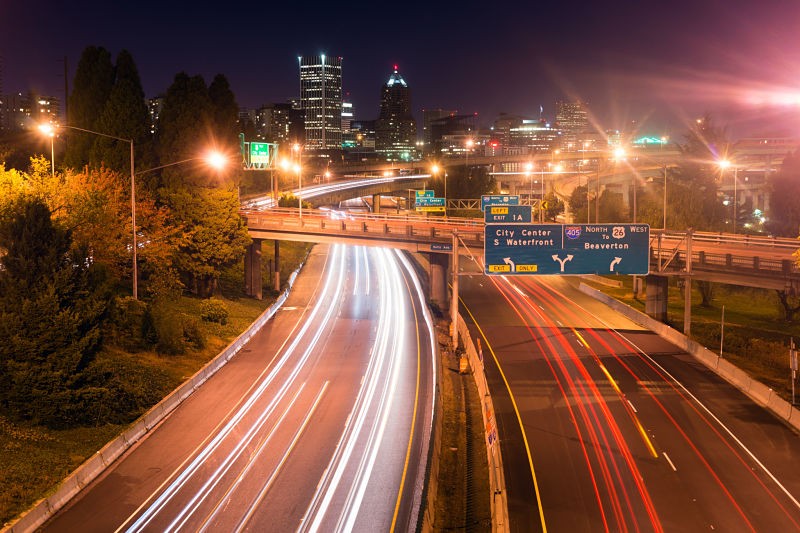 Car accidents happen in the blink of an eye and can be devastating. Injuries can be catastrophic, even if they appear to be minor initially. Once you have received appropriate medical care, it is important to consult with an experienced car accident attorney as soon as possible.
At Johnston Law Firm, P.C., we help our clients understand and evaluate their legal options. We work in our clients' best interests, not the interests of insurance companies. Our experience in handling well over 1,000 personal injury cases helps us relate to our clients' individual and collective needs and goals. We act quickly and decisively. When you call us immediately following a car accident, we can send independent accident investigators to the scene of the accident before the insurance company gets there. We can document, photograph and collect evidence, including witness statements and law enforcement evidence with professionalism.
You should not have to bear the burdens caused by someone else's negligence yourself. Contact Portland car accident attorney Marc A. Johnston before speaking to insurance companies who are trying to protect their own interests over your best interests. We can provide you the counsel and representation necessary to pursue the maximum compensation you deserve for injuries and damages.
Our Firm Handles a Full Range of Car Accident Claims
Construction zone collisions
Distracted driver cases
Dram shop claims
Drunk driver cases
Faulty airbags, auto glass, seatbelts
Head on collisions
Intersection collisions
Railroad crossing accidents
Rear-end collisions
Rented scooter injuries
Rideshare accidents (Uber, Lyft)
Roadside hazard cases
Roadway design cases
Rollovers
Roof crush cases
Stop sign accidents
Sudden acceleration cases
Tire detread & tire defects
Trucking accidents
Your Successful Recovery Is Our Top Priority
Injuries from rear-end collisions, T-bones, rollovers and even seemingly minor fender benders can cause severe injuries. Fractures, head injuries, neck injuries, back injuries and soft tissue damage can become severe over time, or if not properly treated. If you have been involved in a car accident, first tend to your health and see a doctor. It is important to consult with an independent specialist of your choice to fully evaluate the extent of injuries sustained in an accident.
At Johnston Law Firm, our car accident attorneys collaborate with car accident reconstructionists, medical experts and economic experts to establish the full value of your case. When you have been struck by a driver who was driving recklessly or was distracted by speaking on a cellphone, texting or driving drunk, you need a lawyer with experience both in and out of the courtroom.
The car accident lawyers at Johnston Law Firm will strive aggressively for the compensation you deserve with tactful and strategic preparation. Our innovative techniques and quick response to insurance defense can seek your deserved compensation in negotiation or at trial for the following recoveries:
Loss of expected future earnings/wages
Pain and suffering
Reimbursement for medical expenses
Rehabilitation costs
Any other costs applicable to your case
Car Accident FAQs
Car accidents can be extremely stressful events. Following a collision, many victims are unsure of what to do, especially if they have suffered injuries. Injuries from a car crash can be severe and can require extensive medical care, keep you from working, and have long-lasting effects. The following are some frequently asked questions that car accident victims often have regarding recovery for their losses.
What Should I Do Immediately After An Accident?
The scene of an accident is often chaotic, but it is important to remain as calm as possible and take certain steps to protect your health and your legal rights. If emergency medical personnel advise you to go for emergency care, you should listen to them and seek the necessary medical treatment. If you can remain on the scene, you should do the following:
Wait for law enforcement and give them your side of the story;

Collect the names and contact information of witnesses and anyone involved in the collision;

Take photos of the scene and make notes of any unusual weather or road conditions;

Seek a medical evaluation to ensure any injuries are timely diagnosed.
Who Can Be Held Liable For My Accident-Related Losses?
Any party that acted negligently and contributed to causing the accident may be held responsible for your medical expenses and other losses. Some examples of negligent parties in collisions include the following:
Distracted drivers;

Drunk drivers;

Aggressive drivers;

Drivers who violated traffic laws;

Government entities that failed to maintain, inspect, or repair the roads;

Auto manufacturers that sold defective brakes, tires, airbags, or other pertinent auto parts.
It is highly important to identify the correct negligent party so that you can seek compensation from them. The action you take to seek recovery can vary based on whether the liable party is a person, a company, or the local government.
Should I Accept An Insurance Settlement?
When you make a claim with the responsible party's insurance company, you will likely receive a settlement offer. Many people believe their only option is to accept the offer, however, accepting a settlement that does not fully cover all of your losses can result in financial disaster. Once you accept a settlement, you will have to sign a release that waives your right to file a subsequent lawsuit. Therefore, if the settlement is too low, you will have no other way of obtaining compensation and will be responsible for paying your own medical bills and incurring your other losses with no legal relief. Unfortunately, many insurance companies begin with a low offer, so you should always review settlement offers with an experienced attorney before accepting. A lawyer can then negotiate with the insurance company to try to obtain the maximum settlement.
What Happens If An Accident Was Partially My Fault?
In many collisions, more than one driver makes an error that contributes to the accident. Fortunately, Oregon law allows victims to recover even if they were partially at fault, though they will not be able to recover for the full amount of their losses. Instead, the court will determine what percentage of fault is attributable to you and will decrease your compensation by that percentage.
For example, imagine that one driver suddenly slams on their brakes for no reason in the middle of the highway. The car behind the braking vehicle would have had time to stop, except that the driver was sending a text message at the time and was not looking at the road. By the time they look up, it is too late to stop and a collision occurs. This is a common example of a situation in which a driver may be partially at fault but may still be able to recover for some of their losses.
Is There A Time Limit For Filing A Car Accident Lawsuit?
Like the majority of legal cases, there is time limit–called the statute of limitations–set out in Oregon law. Specifically, you have two years from the date of the accident to file a claim for personal injury against the negligent party. If you miss this deadline, you will likely lose your right to recover.
What Constitutes Wrongful Death?
Wrongful death is one that is caused by the negligent or reckless acts of another, or due to someone failing to take the appropriate precautions that could have prevented the death from occurring.
Contact Johnston Law Firm to Speak with an Experienced Car Accident Lawyer
Act quickly and call Johnston Law Firm at 503-546-3167 or fill out our free confidential case evaluation form. We're highly rated, and offer a free initial consultation, and flexible hours by appointment. We look forward to helping you with your car accident claim.